This year the Las Vegas Golden Knights, an expansion team founded only six years ago, won the Stanley cup.  How did a desert oasis in Nevada, with a population less than half of the 6.3 million of the Greater Toronto Area (GTA), achieve something that Toronto hockey fans have been waiting 56 years for?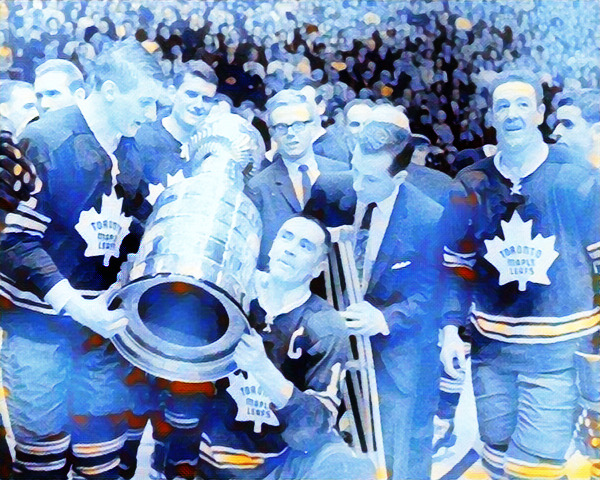 Torontonians are hockey crazy with a fan population estimated to be more than double the next largest hockey market. Torontos only NHL team, the Maple Leaf's, regularly sell out the downtown Scotiabank arena despite sky high ticket prices. Yet ask a working-class fan anywhere in the GTA and you will discover that they rarely if ever get a chance to see live NHL games.  Hockey in Toronto, like affordable housing, has become a victim of the region's rapid population growth.
Between 1985 and 2022, the price of tickets to an NHL hockey game in Toronto soared 30 times over. Depending on the seat, prices have gone up between 2900% and 6000% (according to a December 2022 Globe and Mail article). Only corporations and Toronto elites can afford to buy tickets, if they are lucky enough to find one at all.
Toronto hockey fans suffer from the same problem that the Chicago Cubs once faced. Leaf fans are so loyal that they sell out game after game despite high ticket prices and horrible team performances. Not much more for the leaf franchise to ask of its fans. Not much incentive for the franchise to put out a competitive product.  The time is ripe for change.
 What can Toronto hockey fans do to put an end to the Stanley cup drought?   Cheer for a new NHL expansion team in the GTA!
Las Vegas has shown the path to breaking the losing streak. What Toronto area hockey fans need is a new expansion team to cheer for! A team able to disrupt the status quo. A team with ticket prices that everyone can afford.
A look at Southern Ontario's long term growth treads show that the new team should be based east of Yonge Street. This is not a new idea. A decade ago, a group proposed placing an expansion team in Markham in a purpose-built sports complex called the GTA Centre.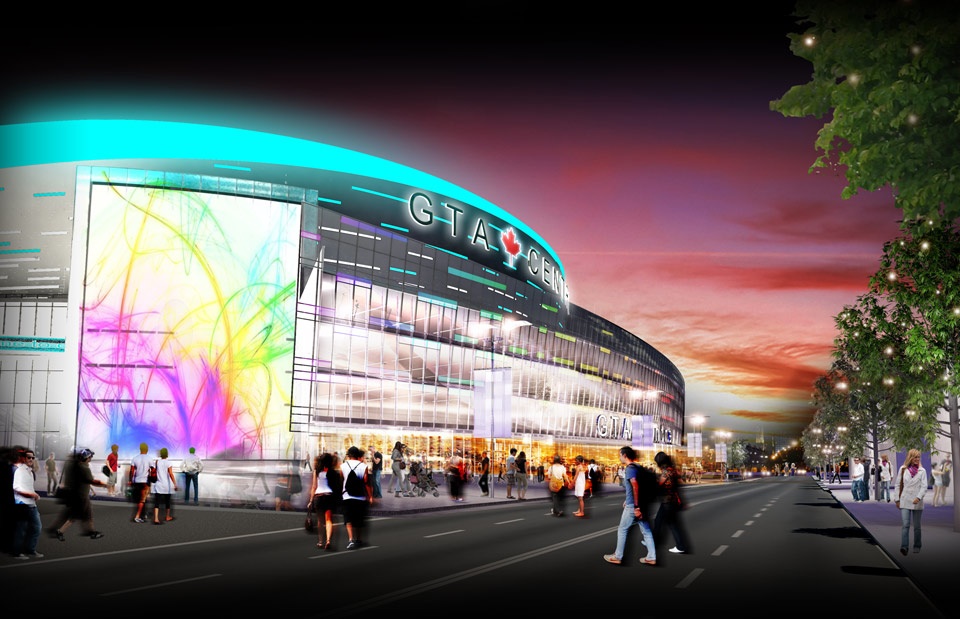 Figure 2:  GTA Centre | Brisbin Brook Beynon Architects (bbb.ca)
At the time Markham was sold as a more accessible location compared to the downtown arena (then called the Air Canada Center) for fans in the suburbs. The new arena was to be squeezed onto seven acres of land at Markham Road and highway 407. It was to cost $325 million, have 19,800 seats and would have been a venue able to hold at least 120 events a year. From rock concerts to professional basketball and hockey games.
But it was not to be. The small site, lack of parking and mass transit connections help kill the project. Another strike against it was Team travel logistics. Travel time is a key determination of a new sports arena's viability. In rush hour traffic, the Markham site was an hour's drive away from an airport with a runway long enough to take the charter jets used by NHL teams.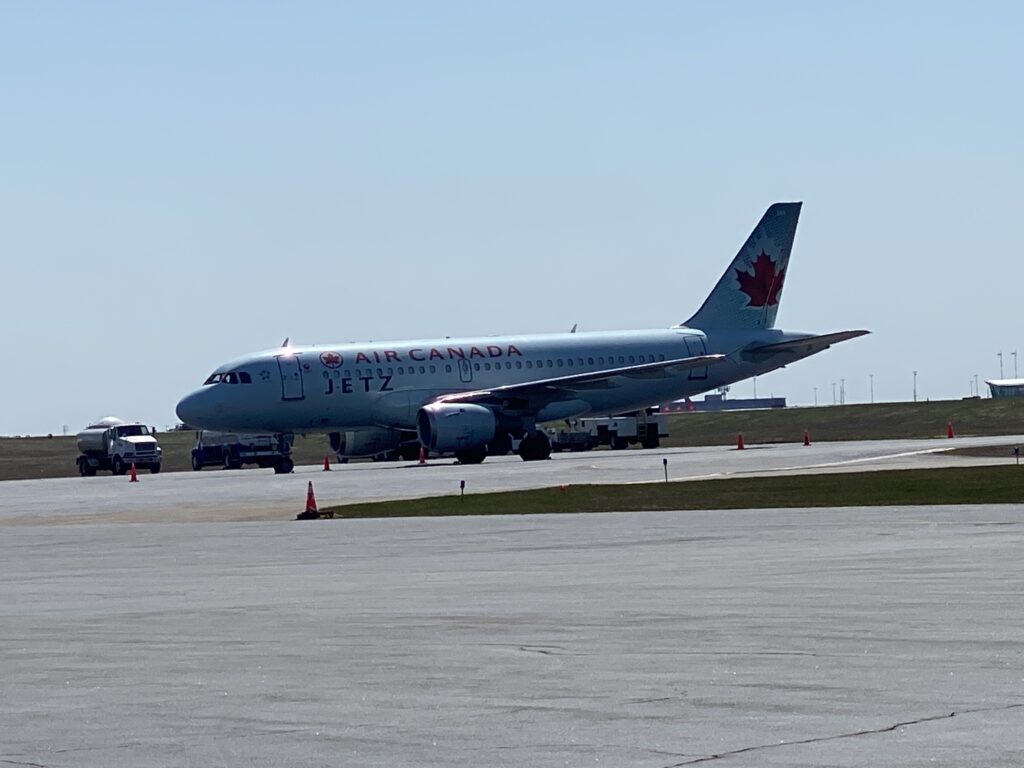 Last month Durham region councilors voted 20 to 6 in favor of a new regional development plan that includes a new international airport just east of Toronto in Pickering. While most of those councilors may not have realized it, they just removed one of the last barriers to bringing an NHL team to Durham region. The plan includes a new airport in North Pickering, high frequency rail and expanded mass transit. Coupled with the regions amazing growth over the last decade, few barriers remain to a new NHL quality sports complex in the region.
To take advantage of the expected population growth and new transportation infrastructure a new arena could be built next to the high frequency rail/Go station (nicknamed Union station North) in the Pickering innovation corridor.  This is one of the few places in the GTA with available industrial land. It is also outside the 75-mile boundary of Buffalos NHL team. The only team that would have to be compensated for territorial infringement would be the Toronto Maple Leaf's. A deal can be made that would be good for everyone.
How does the name Durham Flyers sound?
Why not? The region has the population able to support a new team. It will soon have the transportation infrastructure including a new international airport.  An airport that will create a new AEZ (Airport Economic Zone) supporting one of the fastest growing economies in North America.
The eastern GTA already has a bigger fan base than many other NHL franchises. A population larger than six of Canadas provinces, creating one of the most underserviced hockey markets in the world.
This year Canadas "Population clock" hit 40 million people calling Canada home. Many of those newcomers are moving to the Greater Toronto Area, especially east of Yonge Street. Instead of waiting for a new expansion franchise we could also just adopt and move the Ottawa Senators. After all, 2.5 million total live within the 30 kilometers of the new Pickering airport. One million more Canadians than live in the entire Ottawa-Gatineau area. This population gap is expected to grow over the next several decades by another million.
Perhaps this is the real reason why the current federal government is dragging its heels on green lighting the new airport and other badly needed infrastructure in Durham region. Trying to divert or make fun of Southern Ontario's stunning growth is unfortunately a bit of a political sport at the national level.
An NHL expansion team in Durham would be a fitting way to celebrate the regions coming of age. Moving the Ottawa Senators to Durham would have an added bonus of putting an end to "where is Durham?" questions from federal cabinet ministers.
What do you think would be an appropriate name for the GTAs new NHL team? Will it give the Toronto Maple Leaf's franchise the incentive they need to create the competitive team hockey fans demand? Where do you think the new world class sports complex Toronto hockey fans deserve should be built?
References:
Golden Knights win Stanley Cup with 9-3 Game 5 win over Panthers | Toronto Sun
New hope for Markham's GTA Centre – The Hockey News
Why Can't Canada Win the Stanley Cup? – The New York Times (nytimes.com)
Maple Leafs ticket prices aren't just out of reach; they're out of the universe – The Globe and Mail
GTA Centre | Brisbin Brook Beynon Architects (bbb.ca)
Related Posts.
Development plan with new Airport Wins vote 20 to 6 at Durham Region – Friends of Pickering Airport
What is Pickering Airport's Employment Zone? – Friends of Pickering Airport
Final Pickering Airport Capacity Study Airborne Again! – Friends of Pickering Airport