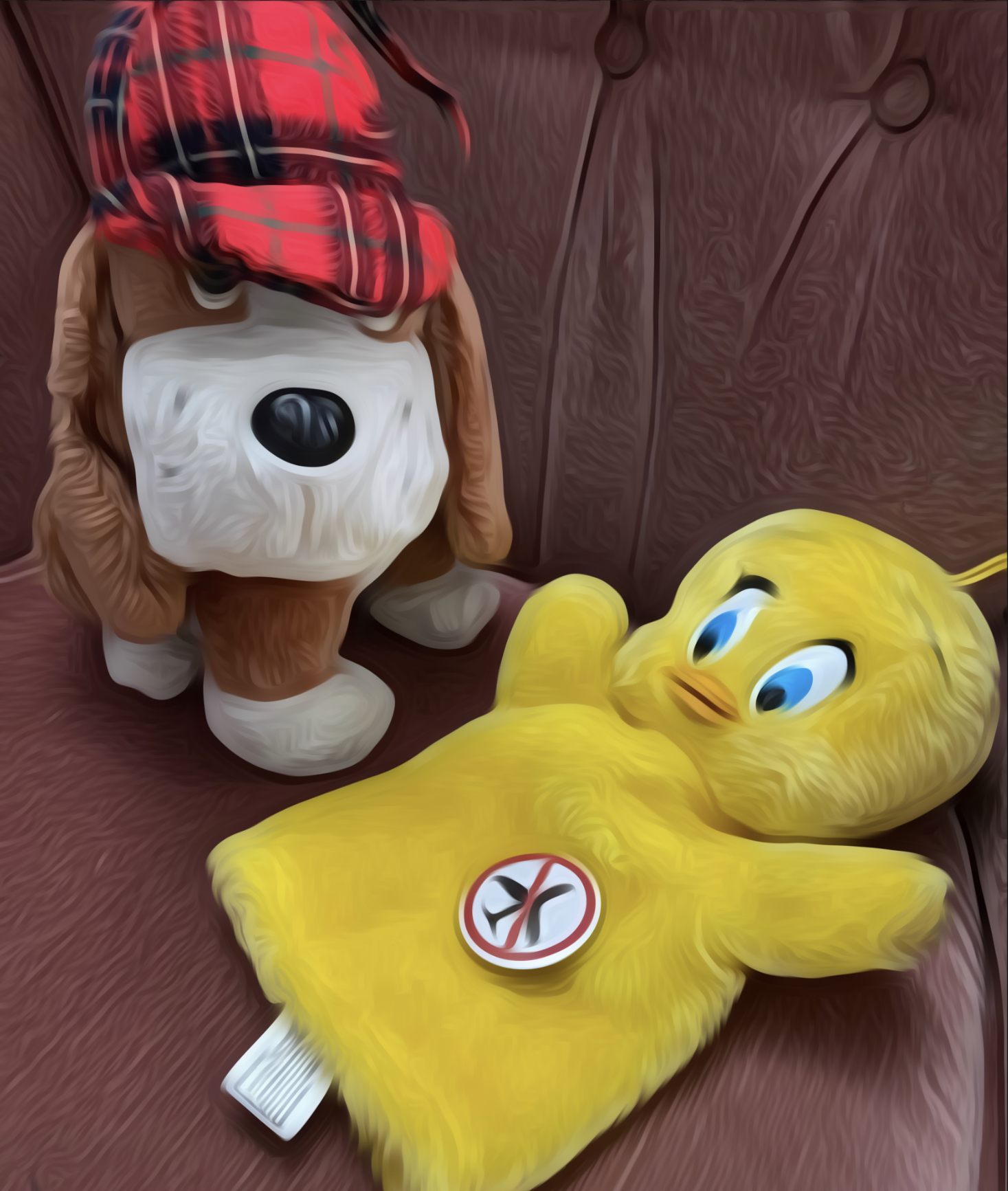 The recent release of a report from consulting firm KPMG, regarding when to build Pickering Airport, has Canadian political observers holding their breath. The report lays out why the Greater Toronto Area needs a new airport, states where it will be built, presents a business plan and when to break ground. The plan for construction is to start in 2026 with Phase One services opening at the end of 2028. The report also suggests that if "Out of Plan" expansion is found to have a viable business case at other airports, it could postpone hitting maximum passenger capacity at those airports to 2036. That would permit a delay of the opening of a new passenger terminal at the new Pickering Airport to 2036.
Typically, the release of a multi-million-dollar consultant's report on a highly anticipated multi-billion-dollar infrastructure project is a major event, and is usually accompanied by an announcement from a Cabinet Minister or the Prime Minister. Unexpectedly, the Canadian Prime Minister, the Honourable Justin Trudeau and his Minister of Transport, the Honourable Marc Garneau, appear to have been upstaged by a statement from a local liberal MP.
While Garneau and Trudeau where busy dealing with railroad blockades and a pandemic crisis, local Liberal MP Jennifer O'Connell took the opportunity to quickly release a statement on what she believed was in the report. Her statement was tweeted out by a lobby group at 11 a.m. March 5, 2020. That was only two hours after the 491-page report was released through a freedom of information request.
Unfortunately for the public, O'Connell's statement appears to have misrepresented the conclusions of the report. Her statement could have been a mistake but it reads as if it has been carefully crafted. At first glance, it leaves an impression that the KPMG report did not support building a new airport, when it actually reaffirmed the need to build it sooner than many expected.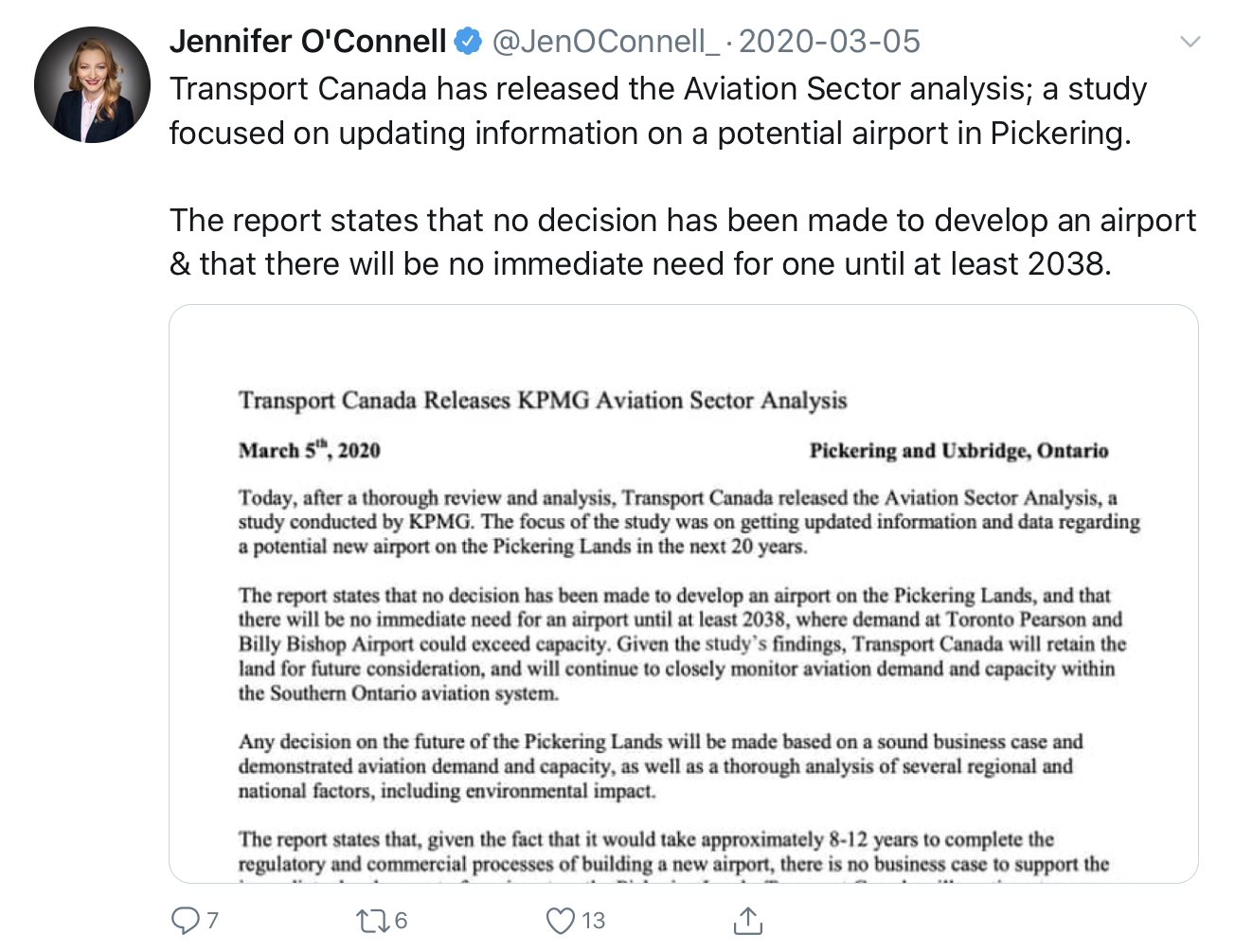 In part of the statement, O'Connell states that, "There will be no immediate need for an Airport until at least 2038".  Nothing could be further from the truth. Page 18 of the report reads, "A new airport in Pickering will be required once the existing airports…. are at or approaching capacity".
Additionally, the date 2038 quoted by O'Connell is never mentioned in the report. The report actually suggested breaking ground in 2026 at least eight times (including on pages 372/374). The need for new passenger capacity at Pickering could be delayed to 2036 if a number of "Out of Plan" actions are taken at Pearson, Hamilton and Billy Bishop airports to increase capacity. But no business case or value is included in the report that could be an incentive to these airport operators to make changes to their current master plans. Nothing seems to be presented at all to back up a "Build Pickering Last" strategy.  The report does provide a 100-page business case to support an opening date at the end of 2028 for phase one of the airport and 2031 for a passenger terminal.
So where did 2038 come from? In 2018 the MP helped push through a change to the length of land leases on the airport lands for a number of her constituents from 1 to 10 year. It appears that 2038 would be a convenient date for those lessees. There are currently upwards of 170 active agricultural leases on the publicly owned land set aside for a new airport. Transport Canada maintains a waiting list for the leases, but with rates below market, usually rents the lands back to the same tenants. Only a handful of these leases are held by the original owners who stayed on after the airport lands where assembled back in the 1970s. As of April 1, 2018, agricultural leases were signed for 10-year terms. A number of these will now need to be terminated early to enable construction to begin in 2026.
The timeline of the report's release, at 9 a.m. on March 5th, and the release of O'Connell's statement by a lobby group before it  appears to be posted by her on social media, is also raising eyebrows. Her statement on Twitter and Facebook appears to have been sent out at 2:30 p.m. on March 5th, but a lobby group, "Land Over Landings", posted a picture of the same statement three hours earlier at 11 a.m. Taking a mere two hours to read and understand a 491-page report and formulate a statement could explain the misinterpretations. But what was the rush and how closely was the MP coordinating with a lobby group?
This could have been a boilerplate statement prepared in advance with what the MP hoped would be in the report. The statement itself seems carefully worded, such as stating that "No decision had been made".  In fact, the report's purpose was not to make a decision but to provide information to the federal cabinet so that they could make a decision.
The statement creates a number of uncomfortable questions. Did O'Connell and her team misread the report in a haste to rush out a statement? Are the inaccuracies unfortunate or an attempt to controland/or disagree with the report's message? Did they get hoodwinked by lobbyists profiting from the status quo? Was this an attempt to help a few local political supporters currently enjoying leases on a billion-dollar public land reserve?  Why link together two issues treated separately in the report, the viability of a new airport and the need for a passenger terminal? Does the local MP support a "Build Pickering Last" strategy?
Whatever the answers, Canadians deserve better from their elected officials. The new airport is critical to the efficiency of the Canadian economy, reducing emissions causing congestion at nearby Pearson airport and achieving our Paris accord emissions targets.   It is hard to see a national government not following the report's recommendations to build the airport. Unless that is, they failed to read the report in the first place.
For those that may not have already done so, we urge you to read the conclusions on page 334 of the KPMG report. ( just before the business plan and related annexes)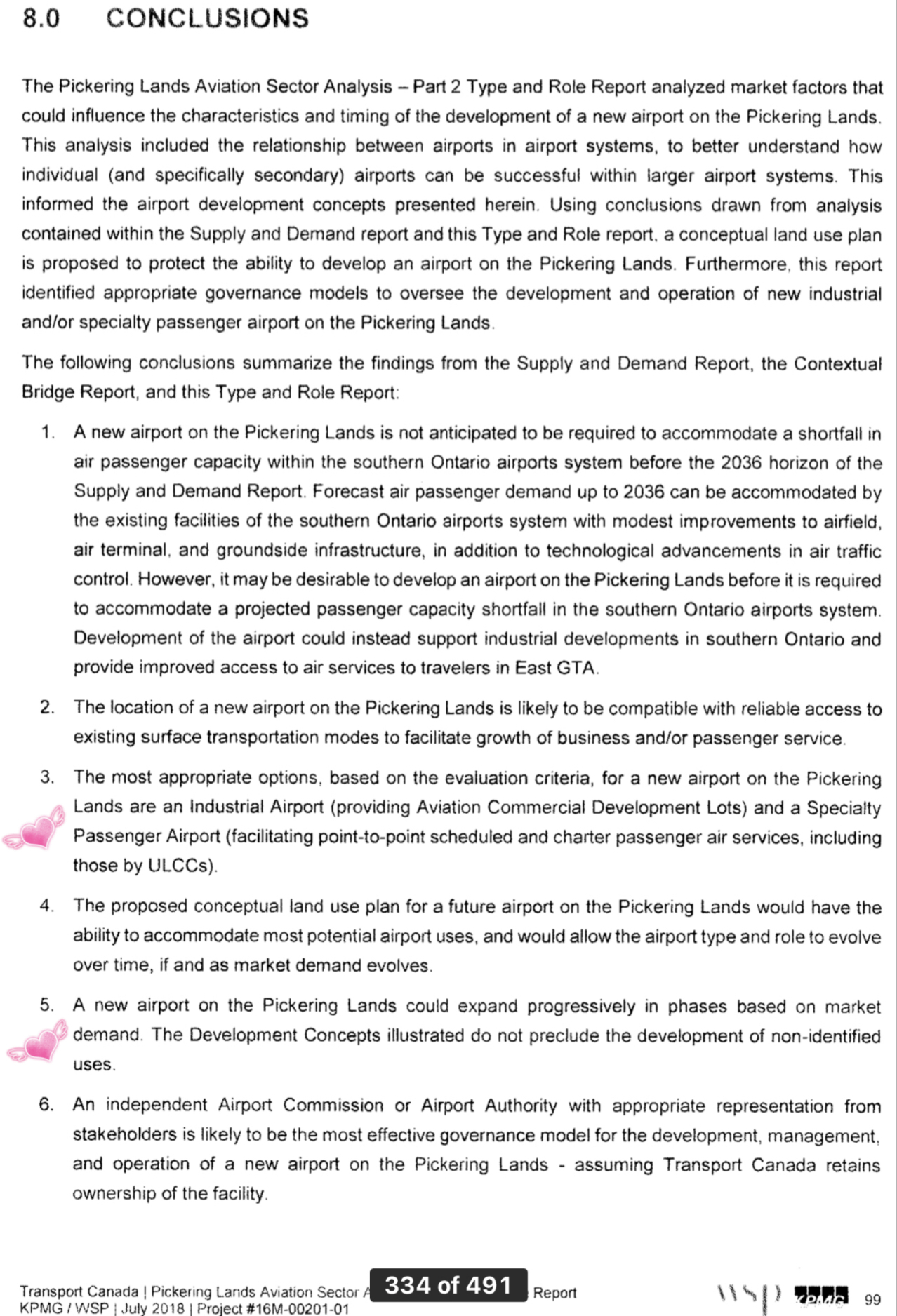 Related posts:
Does Land Over Landings have a conflict of interest?
Land Over Landing Billion Dollar ask of the taxpayer