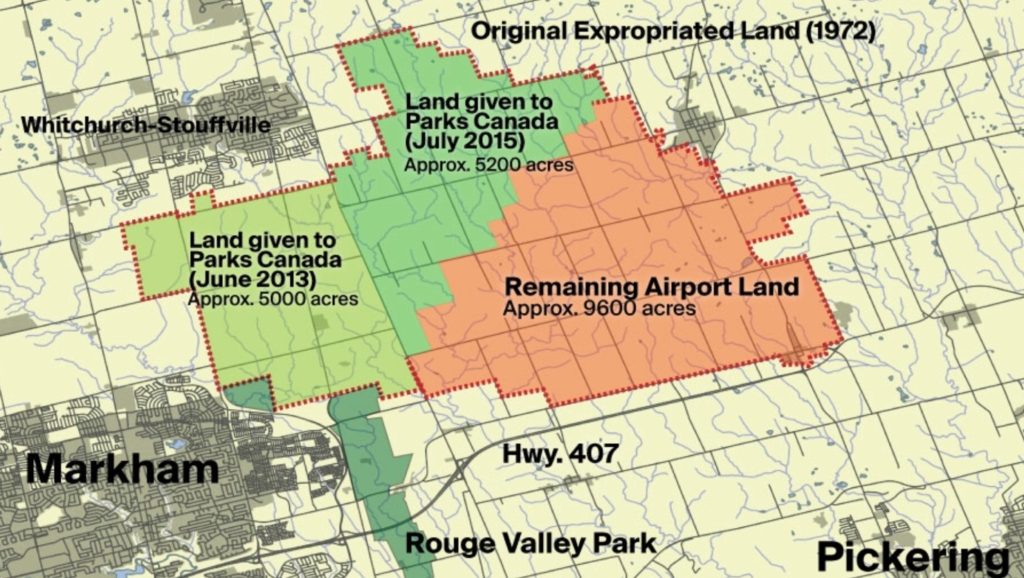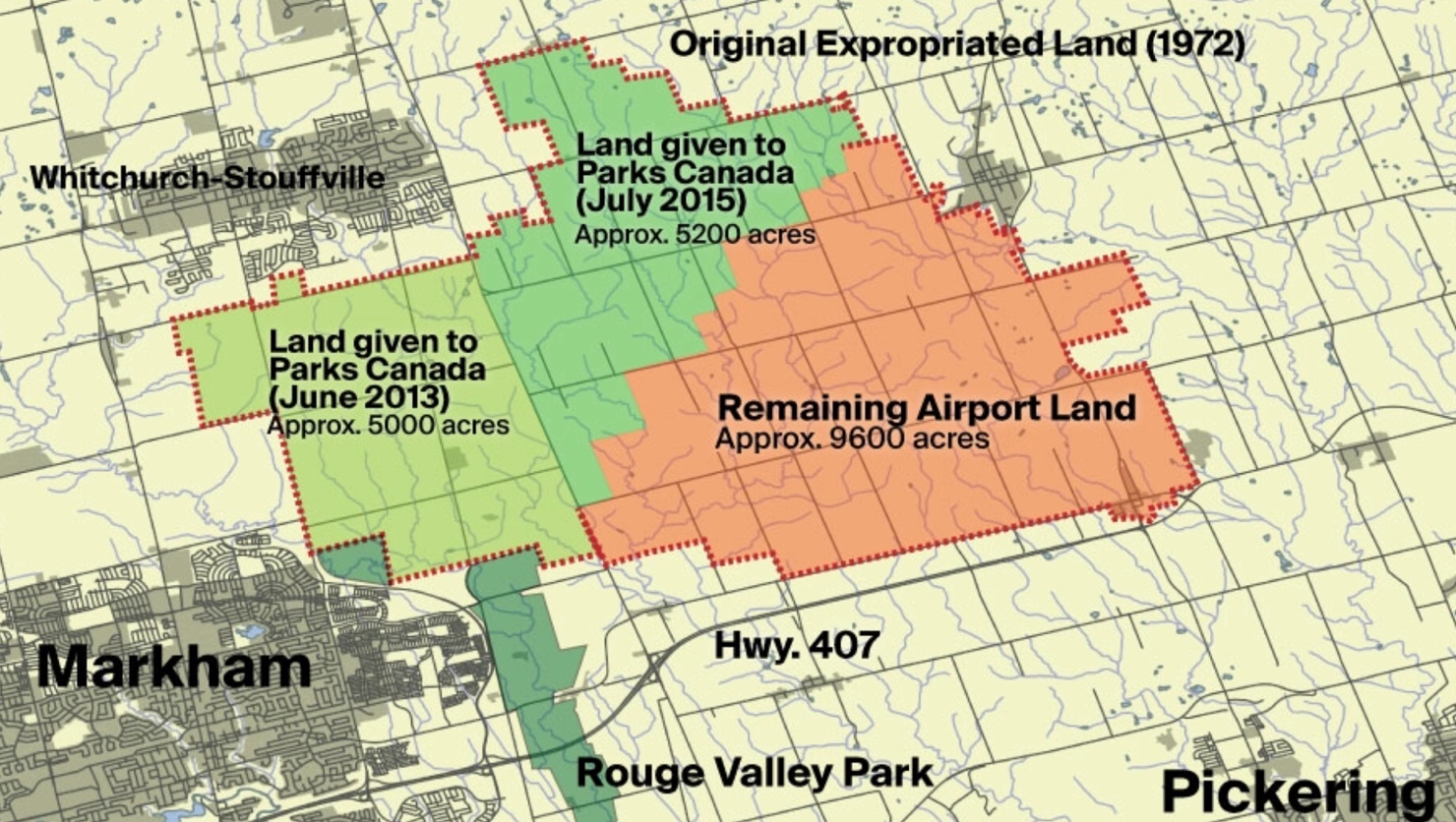 The Pickering lands, 18,600 acres just east of Toronto, were originally assembled by the federal government 45 years ago. This land has been set aside to future proof our airport system and over the years managed by Transport Canada.
Less than 40 minutes from downtown Toronto, this wise land investment has multiplied many times over its original purchase price. Even excluding rental income and including the cost of management and improvements over the years, the cost totals less than $10,000 an acre.  Today, a quick search of the Realestate listings shows similar land now worth $100,000 to $300,000 an acre. That means the Pickering lands are now worth north of a Billion dollars.
Unfortunately management of this asset over the years has been far from ideal. The current tenants renting this land are doing so at rates  far below fair market value.
Recently the federal government began to fulfill the promise of this land by turning the part not needed for a future airport into a park. It is also reducing "incentives" given to the handful of tenant farmers enjoying this land, allowing lease rates to go from the current average of around $40 an acre to $120, a rate closer to (but still below) market value.  This money can now be better spent in public infrastructure development and creating jobs.
In 2016 the Polonsky report , the first independent report on the land done in years for the federal government, recommended retaining part of the land for an airport. Transport Canada has commissioned a follow up study that is due to be released in 2018.
With a multi-billion dollar land investment at stake, competing interests have other ideas.  These interests include the tenant farmers currently renting the land, airlines and other aviation interests that have invested heavily in Pearson airport and don't want free market competition, and municipalities to the west of Toronto that would rather have the growth "channeled towards them".
The Canadian taxpayers and the traveling public will be watching how the federal government manages this billion dollar asset. Will free market competition be allowed to define the new Pickering airport? Or will the forces currently lobbying against the airport win the day?  A new reliever airport in Pickering will create thousands of job and generate billions of dollars in economic activity annually making this land investment one of the best ever.