Across Canada self-proclaimed environmental groups are trying to stop our cities from growing. They claim that growth, and the immigration that drives it, must be stopped to save the irreplaceable land where we grow our food. Urban planners and elected local officials claim there is no threat.
Are our elected officials and planning experts right or are they in the "pockets" of developers looking for a quick profit? Are the self-proclaimed environmentalist defending us from famine or spinning conspiracy theories and doomsday scenarios as self-promoting click bait? How great a threat is Toronto's urban development to our food security?
The statistics being quoted by those opposed to development sound grim. Farms occupied 33.3% of all Eastern Ontario land in 2011, falling to 28.84% in 2021. Statistics Canada reports that in Ontario 319 acres of farmland is disappearing every day. Looking closely at Durham Region, Greater Toronto's fastest growing urban area, paints a different picture.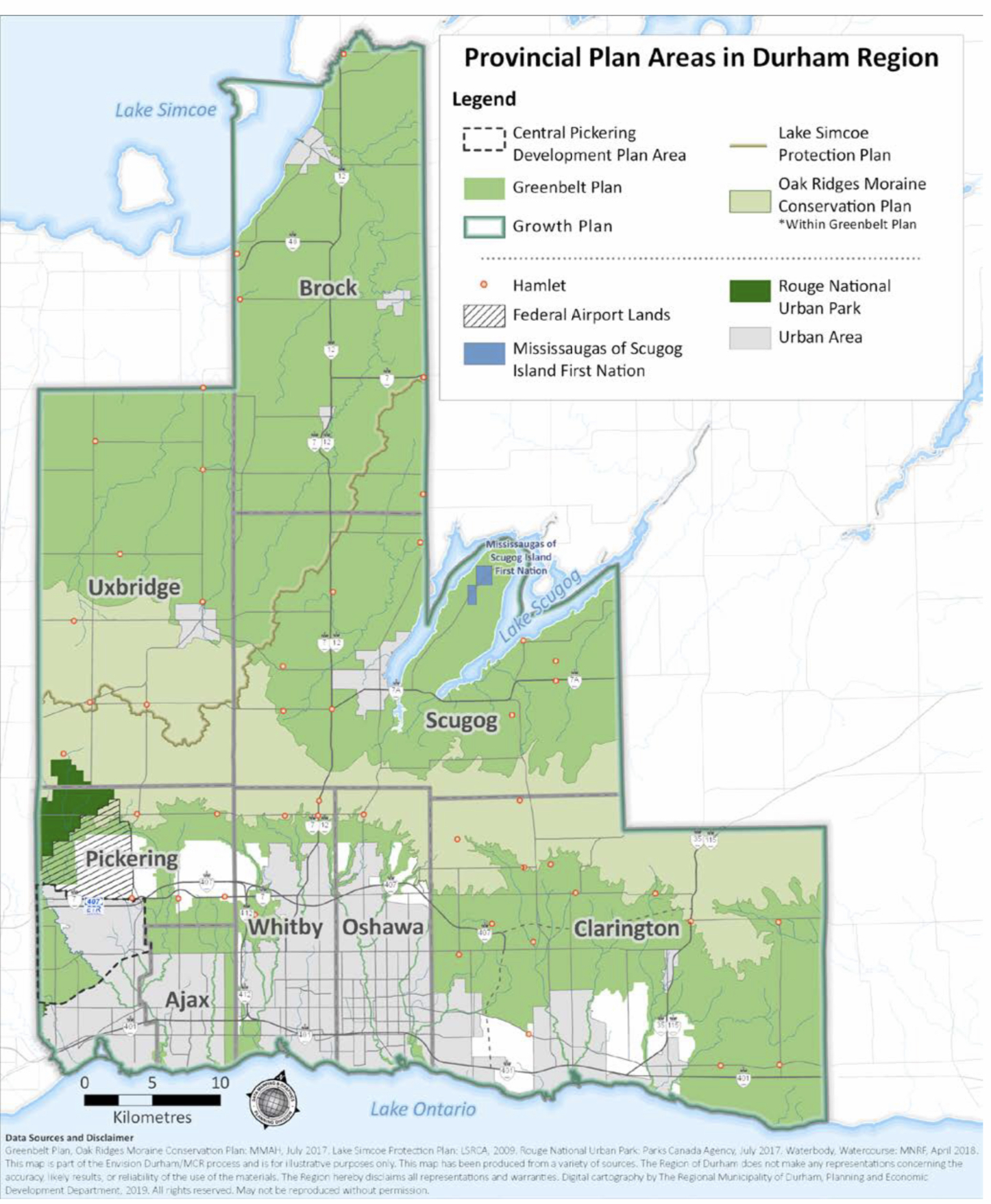 Of Durham Region's 292,000 acres of farmland, only an average of 2 acres a day dropped out of production in the 2011-2016 period. This is expected to accelerate with Durham region planning to transfer 9300 acres from the Greenbelt in Durham to development. The Ontario Governments Bill 23 recently approved part of this transfer. Another 9000 acres of Durham farmland is already set aside for the development of the new Pickering airport in the near future. This zoning was done by the federal government before the greenbelt system was established.
Together the combined loss of farmland in the Region will still only be around 4 acres per day over the 2022 through 2050 period. That's only 15% of existing farmland lost to development over the next 30 years. Is this enough to create a famine in a nation that exports twice as much food as it consumes?
The problem of farmland loss in Ontario is not a Durham Region problem!
Perhaps it is the type of land being lost, cropland, including class one farmland, that grows much of the food we consume?
The total area occupied by farms — which includes all farm property, not just cropland — is shrinking but you might be surprised to learn that the cropland footprint is not. Eastern Ontario accounted for just over 2.2 million acres of cropland in 2021. Surprisingly, this is the same as 10 years earlier. In 2021, cropland in Durham Region increased 0.57% (or 1188 acres) over the cropland total in 2011. How is it possible that, despite a decade of non-stop development, Durham Region actually saw an increase in cropland?
The answer is the difference between farmland, and cropland. Farmland includes all areas zoned for agriculture use, including woodlots, swamps, streams, lands not suitable for agriculture, pastures and cropland. Cropland is a subset of farmland used to grow crops, including the food we eat. Cropland growing food and animal feed is considered the central limiting resource for food production.
A recent media posting by Farmers Forum supports the non-problem of disappearance of cropland in Eastern Ontario and the farmland versus cropland discussion. Over the past half century, Canada's agricultural sector has grown increasingly efficient with the land under cultivation. Farmers are also continuously developing new croplands, as free market demand dictates, where it is profitable to do so. As the world's population grows in size and increased prosperity, the demand for richer diets is increasing. This growth trend is expected to continue. Farms in Canada are privately owned with a capitalist-driven focus on best use of resources such as land.
Managed responsible development of the land in Durham Region is a good thing. The philosophy that farmland is a sacred irreplaceable resource flies in the face of the reality of Canada's agricultural industry. Farmland can be transformed into livable communities supported by parks, job-creating industries, and transportation infrastructure without hurting food security.
The long-term growth trend in Durham Region can be supported and is an intensification of population per square kilometre, the opposite of the definition of sprawl. Our political leaders and urban planners are right. If done carefully, the responsible urban development of farmland can enhance our quality of life, prosperity, provide badly needed affordable housing , all without hurting food security.
The mantra chanted by some that developing farmland around Toronto creates food insecurity, is a myth. Specifically, the idea that farmland on the Federal lands in Pickering, producing only a few million dollars in crops a year, should have priority over a new airport generating billions of dollars in GDP and creating 60,000 high paying jobs is ludicrous.
References:
Disappearing farmland? Not in Eastern Ontario | FarmersForum.com
Agriculture and Rural System Discussion Paper for Envision Durham