What defines good leadership?  Some argue that it is about being able to have a vision and implement that vision effectively.  Others believe it is about having the knowledge and strength to stand up for a future you want to see come true.  These two aspects of leadership are not contradictory.  One requires the other.  The civic leaders of City of Pickering as well Durham Region, have a strategic vision for their communities.  What they need to make it happen is support for that vision from the provincial and federal governments.
Their strategic vision is of a prosperous net-zero emissions future of responsibly planned balanced development and growth over the next 30 years.  Growth made prosperous by a new airport integrated into the heart of the community.  A new free market-driven economic engine providing opportunities and prosperity to all.  It is a vision in line with and supporting the federal governments ambition immigration driven increase in population.  It creates tens of thousands of good paying jobs for the new families expected to move into the new homes called for by the province's ambitious housing program.
Few at the federal or provincial level appear to understand or give a second thought to the need for the airport and its employment zone.  It is simply expected to appear when needed on land set aside for its development.  Few appear to understand that aviation is the future of long-distance net zero emissions transportation.  Air travel is already the most carbon efficient way to travel between most destinations in Canada and is the lynchpin of the global free market economy.  Fewer still have given a thought to Pickering Airports integration into other transit and rail transportation plans.
The continued silence is no longer acceptable.
Have you seen the list of Canadian airports with intercity rail links in Canada?  Having flown into every major, and most minor, airports in Canada, I must sadly report that subway transit links are few (Vancouver Skytrain, Toronto Pearson Up Express) and an on-airport VIA Rail stop is unheard off.  Urban airport rail links are the gold standard of people moving power combining aviation, road, and rail.  Thanks to good planning done decades ago, the new airport in Pickering is perfectly located to meet that standard.  What is needed to make it happen is knowledgeable federal and provincial leadership and strategic thinking.
Pickering is perfectly located right next to the Havelock rail line as well as highway 407 and its future planned transitway.  Depending on consumer demographics, at least 20 to 40 percent of travelers are expected to arrive and depart the airport by transit.  A direct, fast, and frequent connection to urban transit, including downtown Toronto is essential for these travelers as well as those working at the airport and surrounding employment zone.  It is import that this link be established as quickly as possible after the airport starts commercial passenger operations.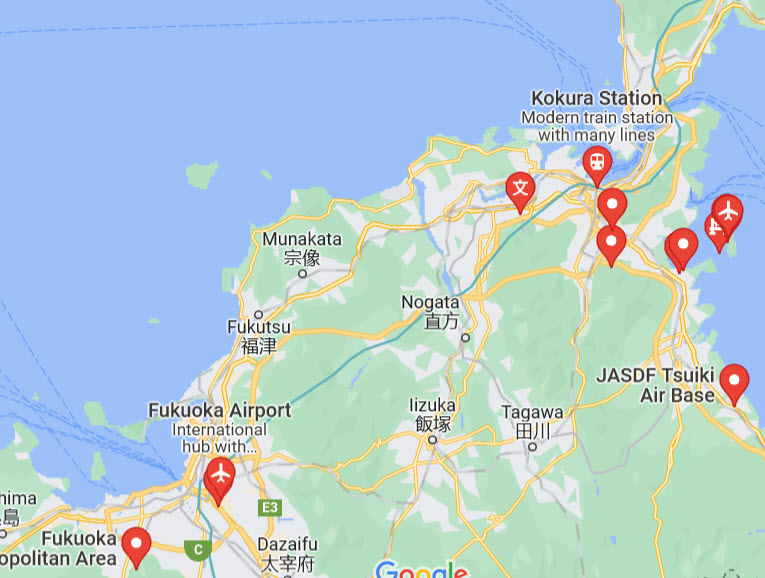 In 1998, the British Airports Authority inaugurated the London Heathrow Express.  It has become the benchmark for modern and seamless ground access services to a major metropolitan airport.  The service was comprised of a high-speed, dedicated link connecting Paddington Station with London Heathrow Airport in a record time of less than twenty minutes. The downtown station provides a service for passengers to check their luggage to their final destination or pick it up upon arriving in the city. A transit link comparable to what could service Pickering is the Fukuoka Airport train. The train from Kitakyushu, Japan (population similar to Toronto) to Fukuoka Airport (one of several jet airports in the region) takes half the time and costs just a fraction of a typical 50-minute taxi ride.
VIA Rail proposal for HF (High Frequency) rail service would be well advised to plan for similar service with a station integrated into Pickering Airport.  When combined with stops in Downtown Toronto, Peterborough, Ottawa, and Montreal, this could become Canada's first truly profitable intercity rail to airport service.  But profit is not the only driving factor.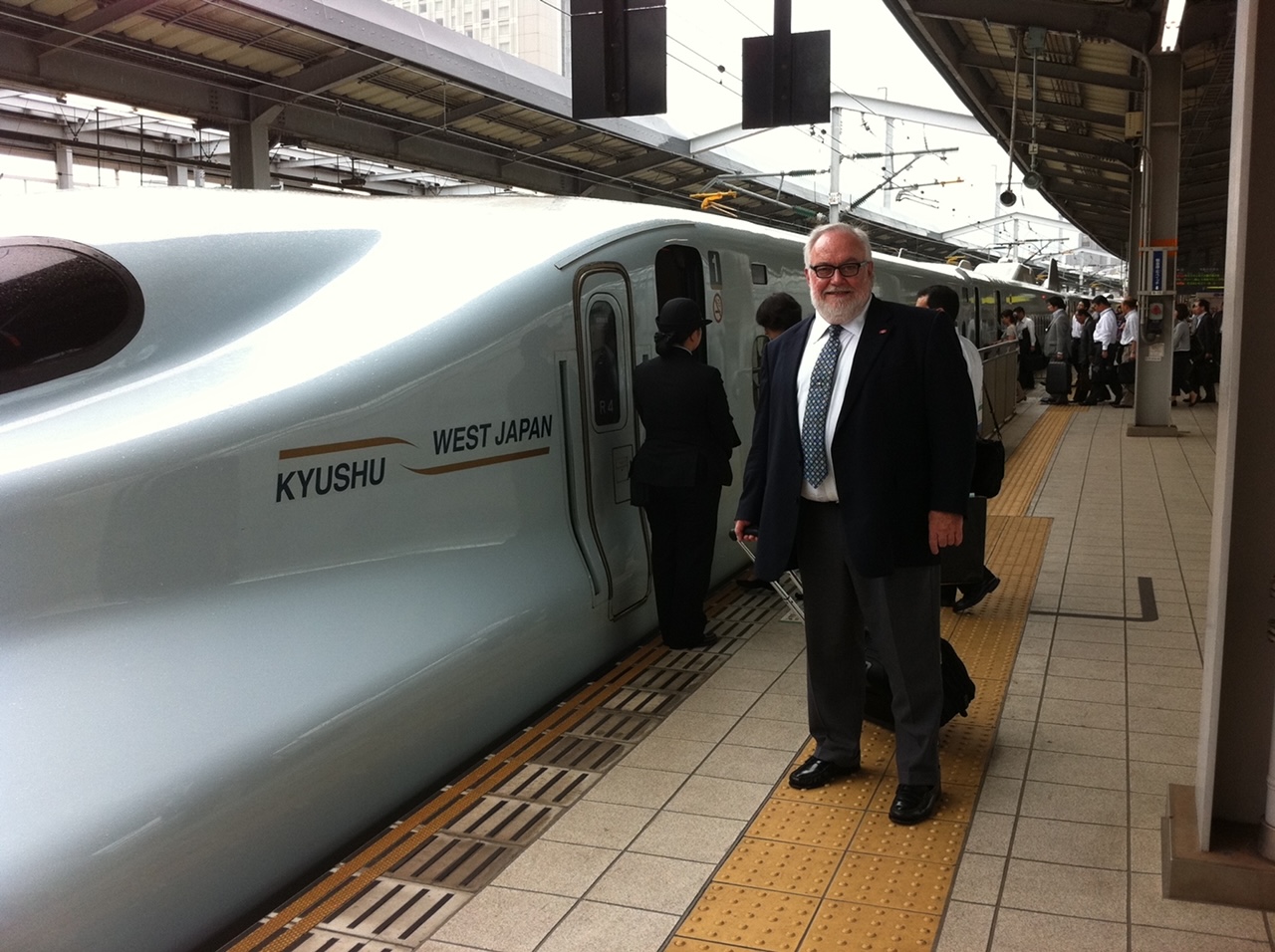 Worldwide new rail to airport links have been created to meet a number of local goals.  This includes environmental needs, such as Stockholm's Arlanda Express; geographic constraints, as the Japanese airport island of Osaka/Kansai; or political, as was the case for the London Gatwick and Stansted Express.
Metrolinx/GO Transit could provide a valued, more frequent companion commuter operation between downtown Toronto and a Pickering station.  This will serve both air travelers and people that will be working in the businesses surrounding Pickering Airport and in the Pickering Innovation Corridor.
For the traveler, the advantages of enabling local and regional travel to/from a major airport by train occur at the start or end of a flight.  This intermodal travel reduces road traffic, parking requirements, increases the catchment area of an airport, and can reduces travel cost and stress.  It can reduce harmful CO2 emissions created by travelers getting to and from an airport.
In North America, the car is still king, and a highway connection is key to the success of any new airport in Canada.  Pickering Airport's location next to Highway 407, which is less than 45 minutes' drive by road from downtown Toronto, fits the needs of travelers. The airports full future potential can be unlocked with planning for a passenger rail service on the Havelock line.
What is needed now is political leadership by both the Federal and Provincial Ministers of Transportation, to encourage coordinated development of the Greater Toronto Region's new economic engine.  Elected officials at all levels need to educate themselves of the critical role of aviation in our free-market economy as well as the net zero emissions future of aviation.  With leadership, education, proper planning, and a bit of vision, the Pickering Airport will be a world-class success.
References:
Company Outline | Fukuoka International Airport Co., Ltd. (fukuoka-airport.co.jp)