By Mark Brooks
It is late Monday night, and I am in the city of Pickering council chambers about to speak at a council meeting. In among the usual city issues is buried a radical proposition added into the agenda at the last moment the previous Thursday. It is replete with misinformation on aviation from a local lobby group nicknamed LOL, shorthand for Land Over Landings. Thanks to my volunteer efforts with the Buttonville Flying Club and a decade old proposal to move Buttonville's aircraft to Pickering I can speak to these issues. So here I am volunteering my expertise as a delegation to the city council in an attempt to correct that misinformation and enable good governance.
On the way out the door to this meeting, my wife of 36 years reminds me to stay safe. It is snowing and freezing rain is in the forecast. It is also no secret that the individuals pushing the misinformation I am speaking against have a lot of money at stake. The treasurer for LOL had signed up to do a delegation to the city a week before the motion of interest was even added.  In contrast I had only a few hours to create a presentation and submit it before a noon Friday deadline. All the more challenging as I am not a politician, or a lobbyist but an active flight instructor and commercial pilot. In the past, my vocal support for the new infrastructure has had an opportunity cost with clients that have invested heavily in other airports such as Oshawa. Balancing work, family and civic responsibility can be challenging.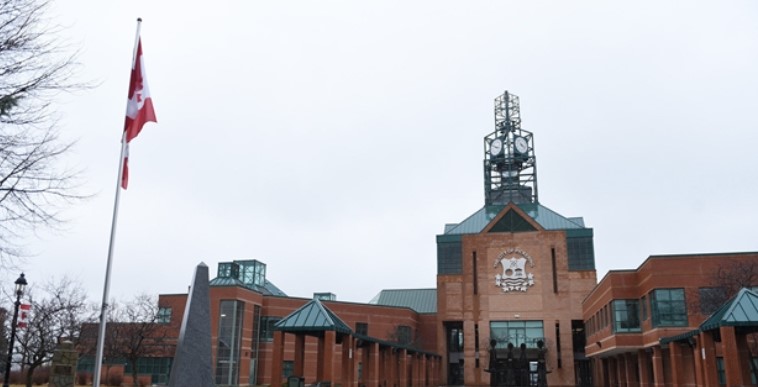 Building a new airport in Canada is a federal political decision, but one that the voters expect to be driven by economic need, aviation safety and environmental concerns, not political ideology. The Pickering City council, Durham region and ultimately the Ontario provincial government can in theory expend money and effort blocking its construction.  The original Pickering Airport was stopped in 1975 by the refusal of the Ontario Government to build the supporting roads and sewer system.  In 2023, These roads and water systems are now in place as is the demand and business case for a privately funded new airport. When the new airport opens in 2028, I will be retired, so why am I here late at night volunteering my expertise?
Since confederation Canadas guiding light has been a philosophy of Peace, Order and Good Governance (POGG). It is an approach to politics that is by its very nature a philosophy of incrementalism and civic responsibility. No radical changes in governance, no breaks from a free enterprise driven economy or radical political gambles such as a shift to authoritarian rule. A democracy driven by citizens for citizens. Yet some are now using climate anxiety and misinformation to assault this guiding philosophy.  Even though this assault will derail an easy to see path to net zero carbon emissions for aviation.  A path that requires new locally accessible aviation infrastructure such as new airports and net zero aviation fuel now entering production.
The new Pickering Airport, a key piece of infrastructure planned for decades in southern Ontario, has been a target of misinformation for years. It is not the airport first proposed and then shelved in the 1970s but will be built on some of the same federally owned land. Back then the limits and costs of big government picking winners and losers in a free-market economy was aptly show by the construction of Mirabel airport. That disaster enabled the Premier of Ontario to cocoon the development of Pickering Airport until free market demand could drive its construction.
Unknow to myself, this council meeting was about to highlight that those conditions, including private investors willing to invest in a new Pickering Airport, now exist.
The most recent report commissioned by Transport Canada, the Pickering Lands Aviation Sector Analysis (ASA) was prepared by KPMG LLP Canada with support from WSP Global Inc. It has four parts that go over the multiple scenarios and conditions that could delay the airports construction by building capacity elsewhere.    While the ASA report does says Pickering Airport can be delayed if certain other things occur, these events (out of plan expansion at Waterloo and Hamilton, and billions in federal funding for Pearson) have not and will not occur.  Even if they did, a Pickering airport is still required at some point. The ASA report ultimately states this and that it is prudent to build the airport suggesting a 2028 opening. The ASA report spends 100 of its 492 pages laying out a business plan for a utility airport.
So if all the evidence now points to the need to build Pickering Airport, why is the federal government hesitating?  Has the misinformation promoted by a self-interested lobby group about the contents of the ASA report found fertile ground in a radical few at a federal political level?
The philosophy of good governance by incidental steps of Premier of Ontario Bill Davis in the 1970s has a lot in common with the current federal liberal government when it was first elected in 2015. The general philosophy of the Federal Liberal party (its winning formula) then was to seek to lead Canadian society in progressive modest steps. It was a philosophy of incrementalists, not revolutionaries. It was an evidence driven, not ideology driven approach to government. The New prime minister, Justin Trudeau offered a path of "Sunny Ways" not radical change. I voted for him as did many other middle-class Canadians.
This policy of governance by small progressive steps feels safe for a cautious majority of Canadians. In Canadas democracy, the game of governing has always been won by incremental steps based on facts. While the idea of pointing to a goal and saying we shall get there regardless of the risk or the cost might appeal to a few party faithful on the far left or far right it horrifies most Canadians. Voters know that they will be paying that cost of failure when big government goes mad. Eight years ago, when I voted for the liberal party, such actions would be considered unthinkable, But what about today?
Historically successful Canadian governments, both liberal and conservative, focus on modest wins that can be managed efficiently with any errors being modest. Missteps in policy and errors in judgment by rouge politicians then become an opportunity to learn and correct rather than an unsalvageable catastrophic failure of governance. Is this approach to governance now under threat at all levels of government? As a citizen I support POGG and am volunteering my time and expertise to help our elected officials see past misinformation.
Canadian voters expected their governments to work from evidence not ideology. So I am in the city of Pickering council chambers on a snowy Monday night giving voice to that evidence on a subject I have great experience with, aviation and the need for new airport infrastructure. I am voicing my experience so that our elected officials and the majority of voters they represent can 'see' a future destination of net zero emissions prosperity.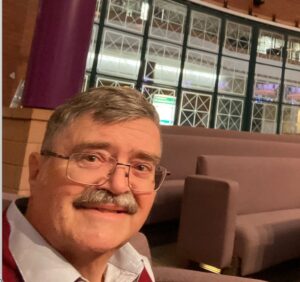 What if I wasn't here? Without a clear path it is expected that most Canadian voters will choose to cling to the status quo.  The known only feels safer if we cannot see the path ahead. In our democracy, asking the voter to support a leap into the unknow on faith is political suicide. One look at the radical leap of faith enshrined in the policies of Canadas Green Party and the tiny number of votes it gets every election confirms this.
So, what is a radical to do? Apparently making up and promoting misinformation is all in vogue these days. In this case it is telling voters what they need to hear to make a radical break in policy, like blocking the development of a new airport, look like an acceptable path to net zero that is endorsed by a government report.  The truth is the opposite.
The current motion in front of the city council is full of misinformation that supports a radical political and economic risk that will benefit only those looking to undermine good governance. It will boost the profiles of a few political radicals and economically benefit only those mysterious few now leasing the airport lands from taxpayers for pennies on the dollar. Leases that will be canceled when the airport begins construction.  Regardless of if the resolution passes, the city council is being used to amplify and disseminate misinformation.
Why would the two city councilors that endorsed the motion promote easily disproven information about the contents of a government report that stated it is prudent to build the airport? What is their relationship with the lobby group behind the misinformation? If they truly believed that the airport is not needed, why sneak in the resolution at the last minute?  Why not have an open debate and review of the subject? Only they can answer that question.
Ditto for the local federal MP whose attempts to cancel the airport and divert the billions of dollars of land set aside for it to "local interests" who are known to have supported her campaign. She appears to be at odds with and attacking her own governments credibility and ability to govern.
The reaction of local liberal MP Jennifer O'Connell to the recent conclusions of the ASA report is very troubling and echoes the radical motion before the city. The report provided a 100-page business case for a utility airport and states that it is prudent to begin the development of Pickering airport. Instead of acknowledging the ASA reports conclusions, and before even having time to read the report, the MP published a press release stating the opposite.
While the Canadian government and the minister of transport was dealing with the first wave of Covid in early March 2022, she assaulted our federal government's ability to govern. She further shatters the voters trust in the government with misinformation. Three weeks went by before the minister of Transport, the Honorable Marc Garneau, admitted that he did not have the time to deal with the misinformation attack.
A new radical political philosophy is attempting to enter the halls of government carried on the wings of climate anxiety and social media misinformation. It is one driven by ideology, not evidence. With it has come a new set of conspiracy theory's and misinformation about the evils of aviation and the global capitalist economy it enables. If it is successful, it could shatter the Canadian voters' confidence in its institutions of government, already strained by Covid.  POGG is under assault. This is why I am volunteering my time on a snowy Monday night. I would expect nothing less from every good citizen when our countries democracy is under threat.
A half dozen LOL supporters have shown up, five do presentations against the airport, all centered on the refrain, "there is no business case!"
I am able to speak for 10 minutes in favor of the airport, pointing to the areas growth curve and expected aviation demand as well as the ASA reports conclusions that it is prudent to build the airport. I am questioned by the councilors for another 15 minutes. The new Mayor keeps them in line and on point. Pickering has once again been blessed with an able mayor.
I am followed by four pro-airport speakers. Including Lee parsons, a principle in a city planning firm, and the surprise of the night, the CEO of Hitachi Canada, Howard Shearer.  Howard speaks elegantly of the opportunity of a billion-dollar investment his group can make. He is followed by Mark Kealey, the principle of Kealey and Associates, who announces that a multi-billion-dollar airport investment group, that will include Hitachi, is forming. An apt reply to those still pretending that a business case doesn't exist.  The Investor in front of them is the business case.
The council meeting drags on late into the night, adjourning at 1 am without voting on the airport motion.  Will this assault by misinformation be successful? We will need to wait until the council reconvenes on March 8th.
I drive home on slippery roads past multiple accidents. The snow and freezing rain are a pain, but like misinformation it will be gone by spring.
Unfortunately, so too may be a future Pickering Airport!
Below is a link to a PDF of the Presentation given by Mark Brooks to the city on February 27, 2023.