By Ted Nickerson February 26, 2023
Way back in July 2020, as the country was shutting down and the aviation industry was sinking to lows not seen in 70 years due to COVID19, I posted a positive message that Canadian airports will be carbon neutral in the future and commended the Airports Council International – Europe for their airport carbon accreditation program.
Posting "Canadian Airports Will Be Carbon Neutral" – July 29, 2020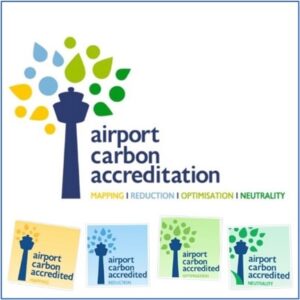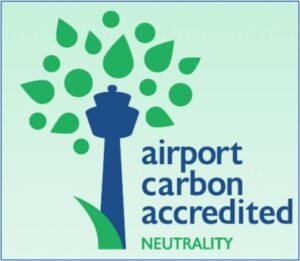 Three years on, with the aviation industry in rapid recovery mode, I am pleased to report very positive news on Canadian airports becoming carbon neutral. We are halfway to Net Zero!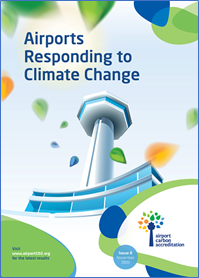 First, the good news is that Airports Council International – Europe (ACI) recognized that carbon neutrality, their highest accreditation level, was not enough.  Their level 3+ Neutrality could be achieved by significant demonstrated airport emissions reductions with the gap to true Net Zero performance being bridged through the purchase of carbon credits.
Level 3+ Neutrality accreditation was and still is a significant achievement for an airport.  ACI recognized that true Net Zero should be the goal, and revised their program adding two new levels, 4 Transformation directed at changing the airport operation, to include eliminating more carbon emissions and reducing the need for purchasing carbon credits, and 4+ Transition, which acknowledges that the airport operation has changed to the extent that there is only a need to purchase carbon credits for "residual emissions", those emissions for which there is no practical means to eliminate them.
Globally, there are now 447 commercial airports participating in the ACI program.  Back in 2020, the number was 311.
Second and even better news, is that, despite the COVID19 pandemic, the Canadian airports network has continued its quest toward Net Zero certification.
Twenty-three (23) Canadian airports representing 94 percent of the 2019 commercial passenger air traffic are now enrolled in the ACI program. Three (3) Canadian international airports, Vancouver, Toronto Pearson and Ottawa, have achieved Net Zero/Carbon Neutral certification.  Together, these airports handled 51 percent of the Canada's commercial air traffic in 2019 enabling Canadian airports to be halfway to achieving Net Zero!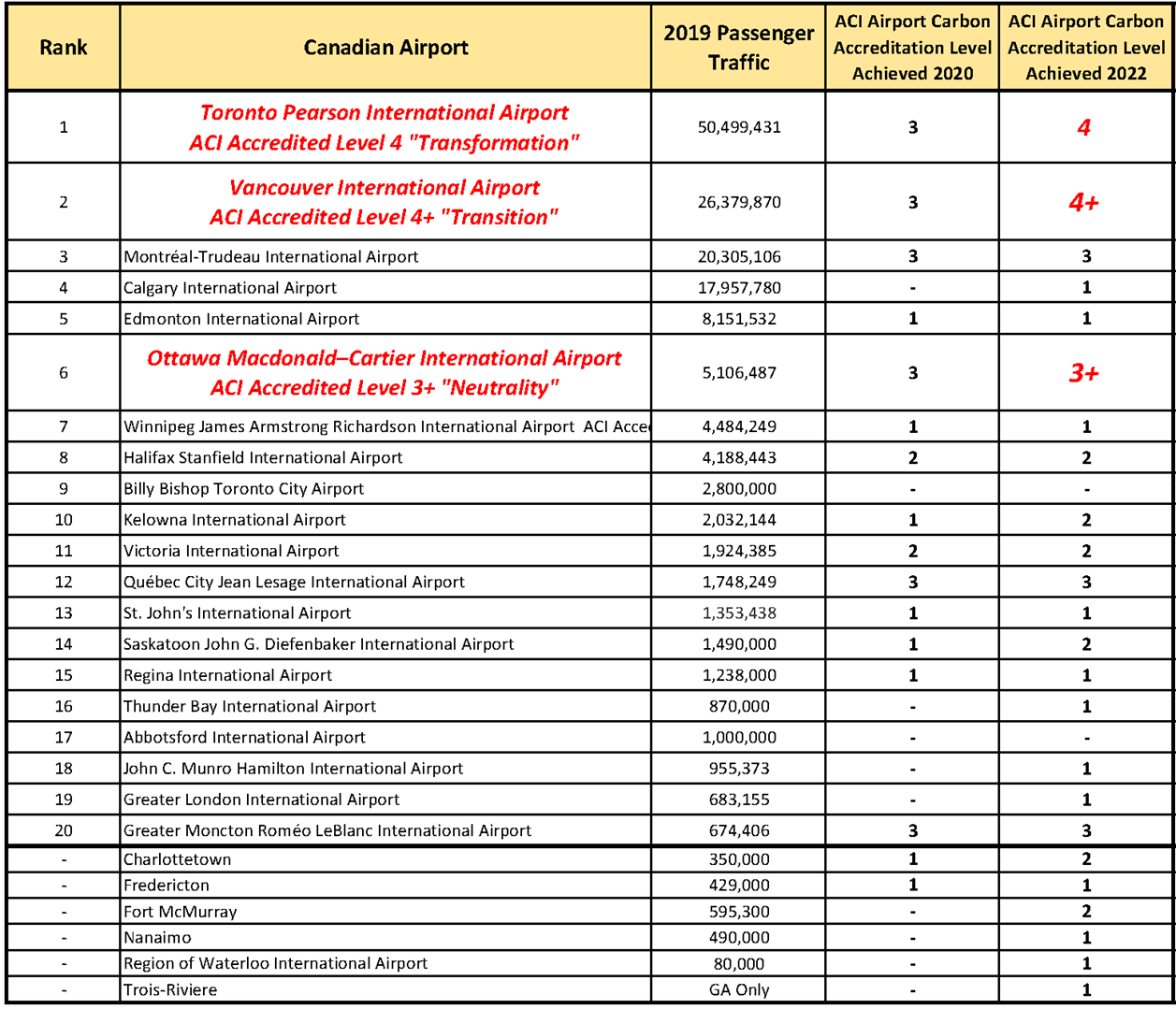 Table 1: Canadian Airports Participating in the ACI Airport Carbon Accreditation Program (February 2023)
Back in July 2020, 16 Canadian airports, representing approximately 80 percent of the 2019 commercial air traffic, were part of the ACI program.  None had reached Level 3+ Neutrality.
For the Greater Toronto region, it is positive news that John C. Munro Hamilton International Airport and the Region of Waterloo International Airport have joined the ACI program.
In Table 1, you will notice that Billy Bishop Toronto City Airport and Abbotsford International Airport, with a combined passenger total of 3.8 million, are not in the ACI program. The COVID19 pandemic did not impact airports equally. Some were more dramatically affected than others. We need to respect that their immediate priorities for recovery may not include seeking Net Zero emissions.
If and when Billy Bishop and Abbotsford airports enroll in the ACI program, it would increase the participation of Canadian commercial airports to 96 percent of the 2019 commercial passenger air traffic level.
Clearly, Canadian airports have heard the call for carbon emissions reductions and have responded in spectacular fashion. Congratulations to those that have achieved Carbon Neutral-Net Zero certification, and to those airports still working through the levels on their journey, thank you for your commitments.
When Pickering Airport commences operations, it can and should be carbon neutral. The new Pickering Airport will have the advantage that Net Zero can/will be designed and built into it from Day 1.
References:
Posting "Canadian Airports Will Be Carbon Neutral" – July 29, 2020
ACI Airport Carbon Accreditation – https://www.airportcarbonaccreditation.org/