By Ted Nickerson
The future of long distant transportation in Canada is aviation. But thanks to the flight-shaming movement, you may have been led to believe that there is no place for aviation in a carbon neutral future.  That's not true.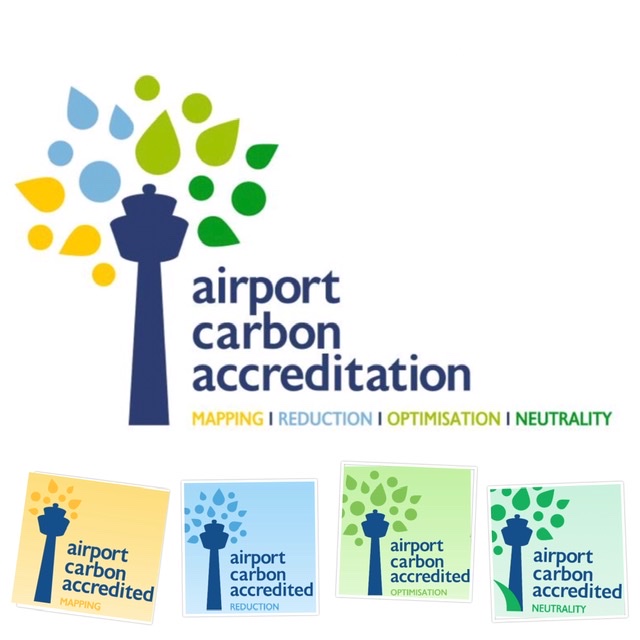 Sparked by recent comments from the "Stop Flying" proponents seeking to leverage the impact of the COVID-19 pandemic on global commercial aviation, and suggesting maybe aviation should stay this way, a Canada-specific update is in order.
 In the Friends of Pickering Airport February 2020 post "Canada's Carbon Neutral Aviation Challenge", we discussed how aviation is moving towards carbon neutral flights and mentioned in passing ACC (Airport Carbon Accreditation).  That posting stated:
In parallel to ICAO's CORSIA, Airports Council International (ACI) established the "Airport Carbon Accreditation" (ACC) program in 2009.  At COP21 Paris, the United Nations Framework Convention on Climate Change (UNFCC) and ACI entered a partnership to promote and advance the program.  The program is supported by the ECAC (European Civil Aviation Conference), ICAO, the FAA, Transport Canada and the UN Environment Program.
The agreement between ACI and UNFCC lends a high degree of legitimacy to ACI's Airport Carbon Accreditation program. The ACI accreditation program has four progressive certification stages of carbon emissions control and reduction: 1-Mapping, 2-Reduction, 3-Optimization, and 3+-Carbon Neutrality.  The ACI program is explained fully at https://www.airportcarbonaccreditation.org/
As of June 2020, there are now 311 airports worldwide (representing more than 45% of global commercial passengers) participating in the ACC program. Sixty-two (62) have achieved the highest level of accreditation – 3+ Carbon Neutrality.
Canada's commercial airports have made major commitments to the ACI Airport Carbon Accreditation program.  That commitment and their progress is highlighted in the following table.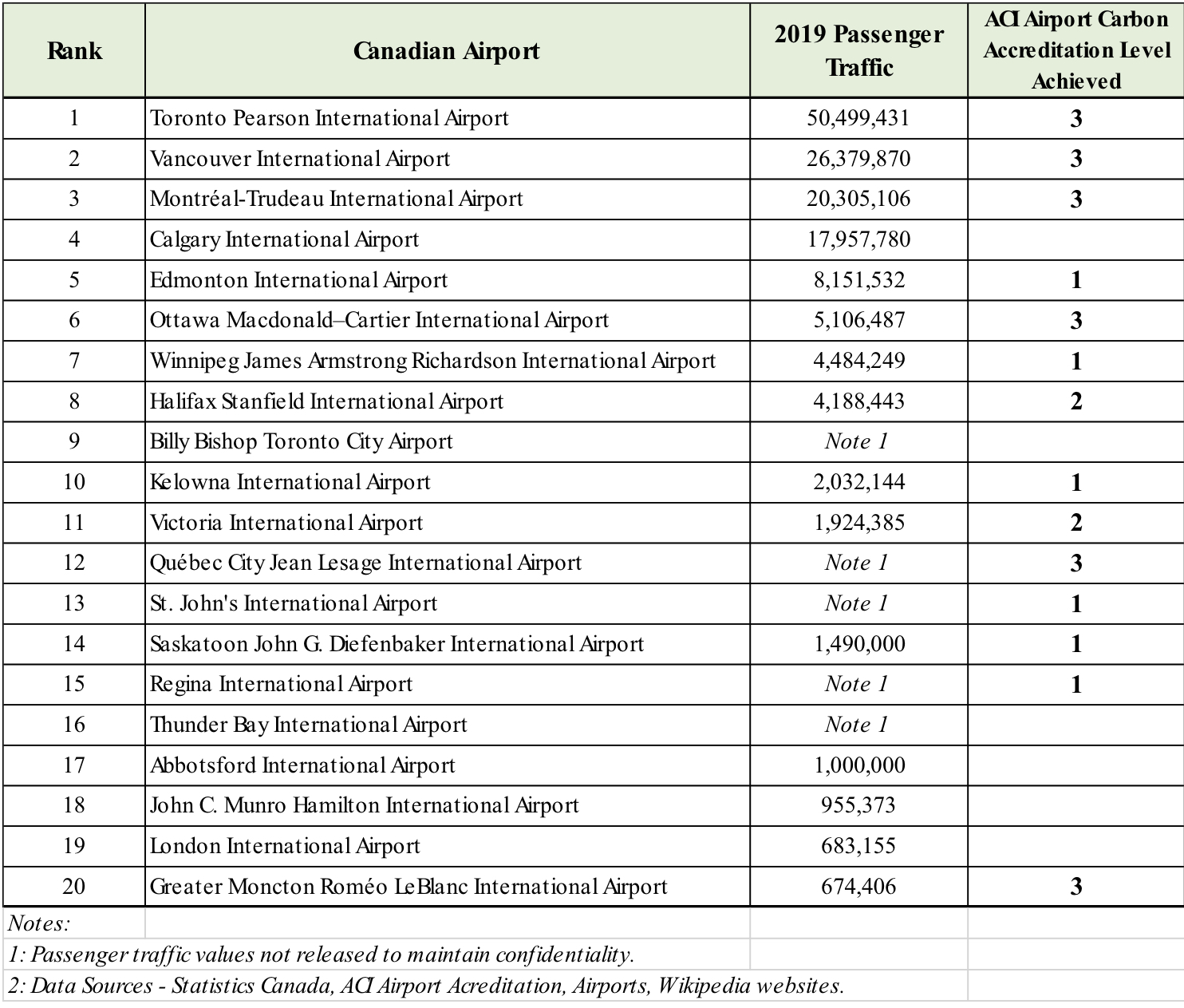 Highlights:
14 of the top 20 Canadian airports, representing 80% of the 2019 passenger traffic, are engaged in the ACC program.
8 of the top 10, with 75% of the 2019 passengers, are in the ACC program.
6 airports, with 65% of the 2019 passenger traffic, have already achieved Level 3 Optimization.
In addition, Charlottetown and Fredericton airports, with a combined 779,000 passengers in 2019, are at Level 1.
Their efforts are well advanced and are clear indicators of Canada's airports' understanding of and commitment to addressing climate change by reducing aviation carbon emissions.
The COVID19 pandemic, like it has for all aspects of society globally, will certainly delay their progress towards airport 3+ Carbon Neutral certification.  However, the demonstrated commitment to, and eventual achievement of, carbon neutral status effectively weakens the aviation climate change arguments of the "Stop Flying" crowd.
Today, the only real alternative to flying long distances in most of Canada is to drive.  It is more carbon-efficient to fly long distances in Canada than it is to drive, and this aviation versus motor vehicle carbon gap is increasing with the introduction of new aviation technology.
Unlike Europe, Canada's huge distances and relatively sparse population beyond a few major metropolitan areas make passenger rail economically non-viable.  Those same distances are not conducive to subcompact travel on the extended highway networks.
So, what could this mean for a future Pickering Airport?
Simple, it should be a clear and strong expectation that Pickering Airport enter service as Carbon Neutral, or to achieve that status as soon as possible after the commercial passenger in-service date as may be limited by early operational constraints.
Forget the "Stop Flying" naysayers and the COVID-19 political opportunists. The future of long distant carbon neutral communal transportation is aviation.  Airport capacity is needed in the GTA before 2036.  Toronto Pearson needs congestion relief.
Let's get on with building Pickering Airport, as well as the other hard tasks needed to create a carbon neutral future.