By Mark Brooks
Two new aviation technologies are about to change our world in general, and Canada specifically, in ways most can not imagine today.  The easiest method to explain a technology trend is to look into the future, so let's leap forward a dozen years and find out how the aircraft in the picture below will change our world.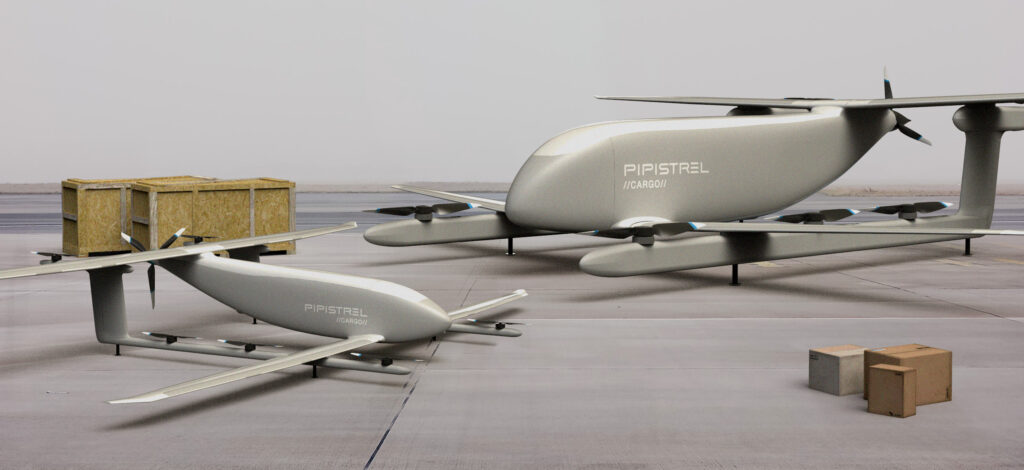 Imagine this…
It's 8:30 am on the 14th of February 2033 at the bustling new industrial airport in Pickering, the heart of Toronto's new Aerotropolis.
An old 737-800 freighter has landed at the logistics base in Pickering just northeast of Toronto, Ontario from a cargo hub airport 700 kilometres to the southwest in Cincinnati, Northern Kentucky.  Thanks to the uncongested new airport, the snow, low visibility and bitter cold of a Canadian February did not delay its arrival. Now the real magic of a technology revolution in logistics can begin. As a nation, Canada is defined by the tyranny of its large geography and the nation-building transportation infrastructure it has constructed. Electric regional aviation( e-Regional ) is breaking this tyranny of geography by moving both passengers and freight by air at a fraction of the previous cost.
Despite the snow and cold, ground crews quickly use semi-automated equipment to remove cargo from the old 737 with ease, carting 11 standards freight pallets into a nearby line of heated hangars. In a matter of minutes, the digital manifest is cleared by customs.  Some pallets will be delivered to a nearby sorting center.
At the sorting center, some of the local cargo is shuffled into electric delivery trucks. They will fight the snow and traffic on the ground to make the morning rush of cargo to Amazon, Walmart, and other online fulfillment centers and retailers.  Some high-value or time-sensitive cargo may use small electric drones for doorstep delivery.  Others will fly above the congested highways in larger piloted eVTOL aircraft to land at the rooftop helipads of logistics centers and fulfillment centers across the GTA. Several will do just-in-time delivery of parts and components to industrial and manufacturing plants.
A few palettes will soon be back in the air on their way to smaller cities in Ontario.  Inside each hangar is a variety of new ways to fly a pallet, weighing up to 2400 kilograms, to their final destinations. The days of trucking high-value cargo long distances between cities are starting to fade.  Thanks to mostly electrical propulsion, the delivery is taking place in quieter aircraft producing zero emissions.
Some of the parts in today's cargo are on their way to new aviation startups located at the airport and in the nearby Pickering innovation corridor.  Several components will be assembled into a second-generation hybrid electric drone built at the airport. The project is destined to replace the older big iron Boeing cargo jet with a dozen smaller long-range autonomous aircraft. This Valentine's day love is in the air, and that air is cleaner than ever thanks in part to made in Canada technology.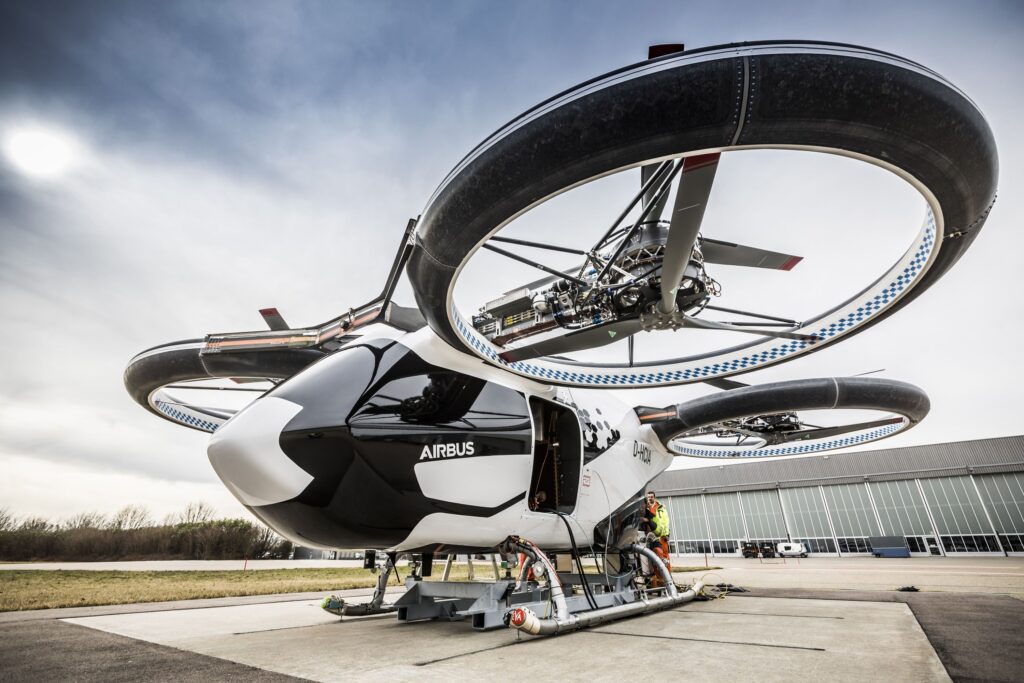 On this particular day, the scramble to efficiently and quickly deliver cargo includes last-minute valentine's day gifts, along with the usual mix of consumer goods and industrial parts. The older 737 is refuelled with a mix of SAF (Sustainable Aviation Fuel) and Jet-A and loaded with locally produced goods for export back to Cincinnati.  It is one of dozens of cargo flights syncing the eastern Toronto economy with a hypermobile global capitalist economy that is in overdrive thanks to the new efficiency and reduced costs of air transportation.
Meanwhile, the Toronto region's booming growth and limited new highway infrastructure are combining with the day's road snow clearing operations to snarl rush hour traffic across the region. Similar messes are the norm at choke points in cities across the globe, where the freight and package-delivery business faces a raft of infrastructure problems including overtaxed seaports, airports and ageing highways. But in the Toronto region, thanks to good planning and local accessible airports such as the new Pickering aerotropolis, the logistics of moving everything from fresh food and consumer goods to critical parts and supplies are flying along smoothly. A combination of manned aircraft and drones, both large and small, as well as electric trucks, is distributing goods across the greater Toronto area with zero emissions.
For cargo that needs to go further than 100km, many small aircraft are waiting for the final sprint to deliver the day's goods to destinations ranging from Windsor and London to Sudbury, North Bay, Kingston and Ottawa.  Each is fully charged and ready to fly, but many will have no pilots on board and no weather restrictions.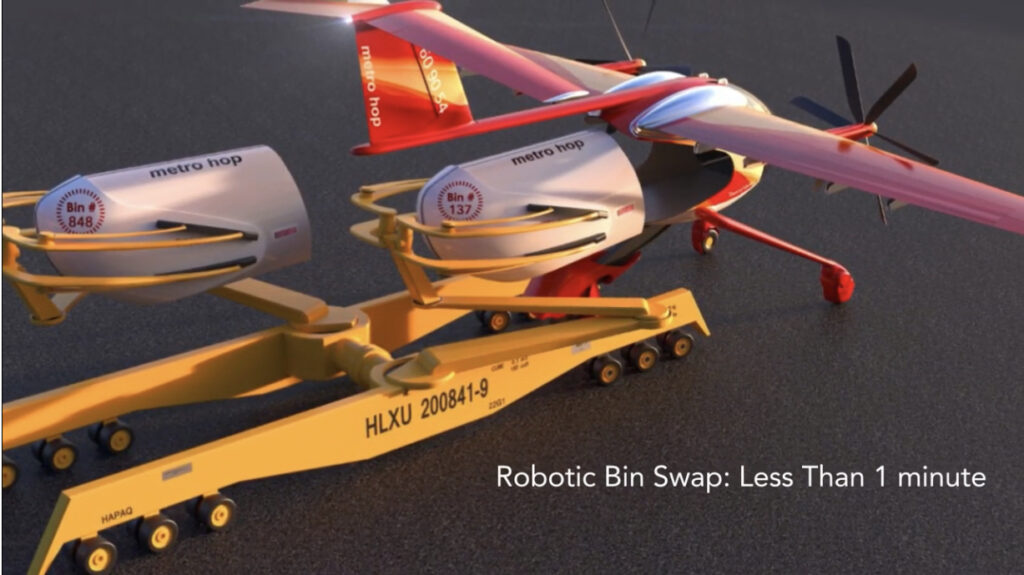 A ground crew moves a fully loaded 2400 kg pallet that arrived on the 737, into a smaller drone aircraft and ensures that load is secure. After a quick automated check at the directions of a drone manager/pilot sitting in a nearby office tower, the aircraft moves out of the hangar through an air wall, taxies out and takes off.  No deicing bay stop, no weather minima, no long line up before take-off.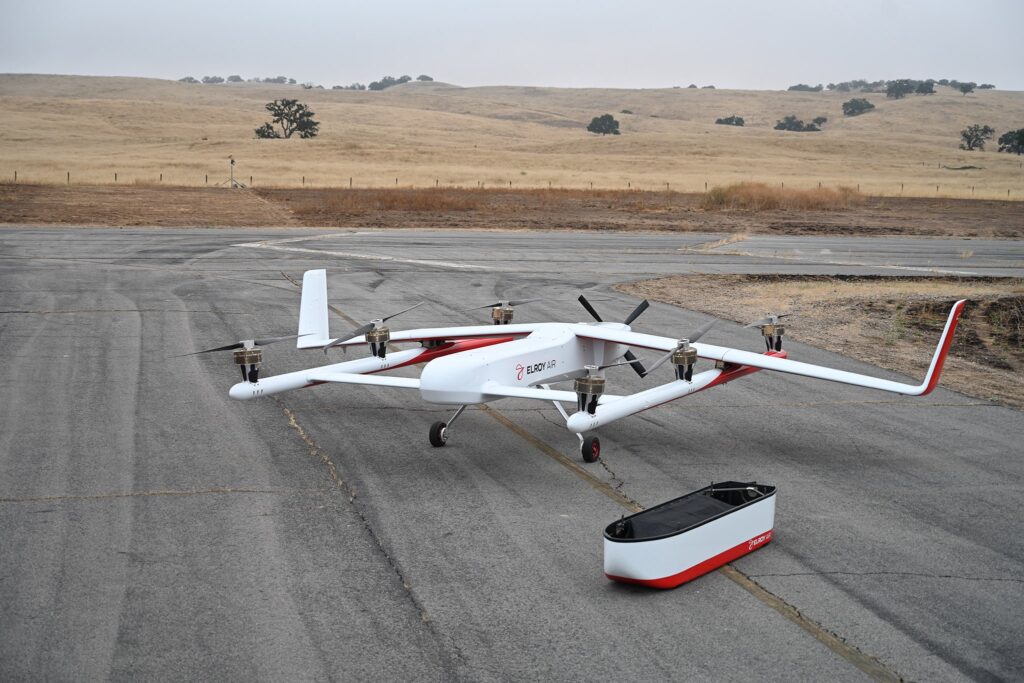 40 minutes later the pilotless aircraft lands at Kingston, Ontario, moves into a hangar and is greeted by a local line crew including a delivery truck and driver. Connected by a 5G wireless network a human operator in an office tower in the Pickering aerotropolis directs the drone to open and the cargo is loaded onto the truck. An outgoing palette is loaded into the drone for the return trip to the sorting center in Pickering.  While the exchange is taking place, the aircraft is plugged into recharge.
A few minutes later, the drone taxis out and departs on a return flight to Pickering. It will land 2 hours after it first departed, recharge for 30 minutes and then repeat the cycle. Six times a day, day in day out in all types of weather. The magic of electric flight combined with advances in drone technology has cut the cost of freight delivery to a fraction of what it once was, improved reliability and safety.
At the heart of it all is locally accessible aviation provided by a new aerotropolis. Airports are the new highways. The businesses that build up around an airport are the new economic engines of capitalism. Just two kilometres of asphalt have been transformed by new technology into the most efficient way to distribute Canadian-made goods, medicine and food emissions-free.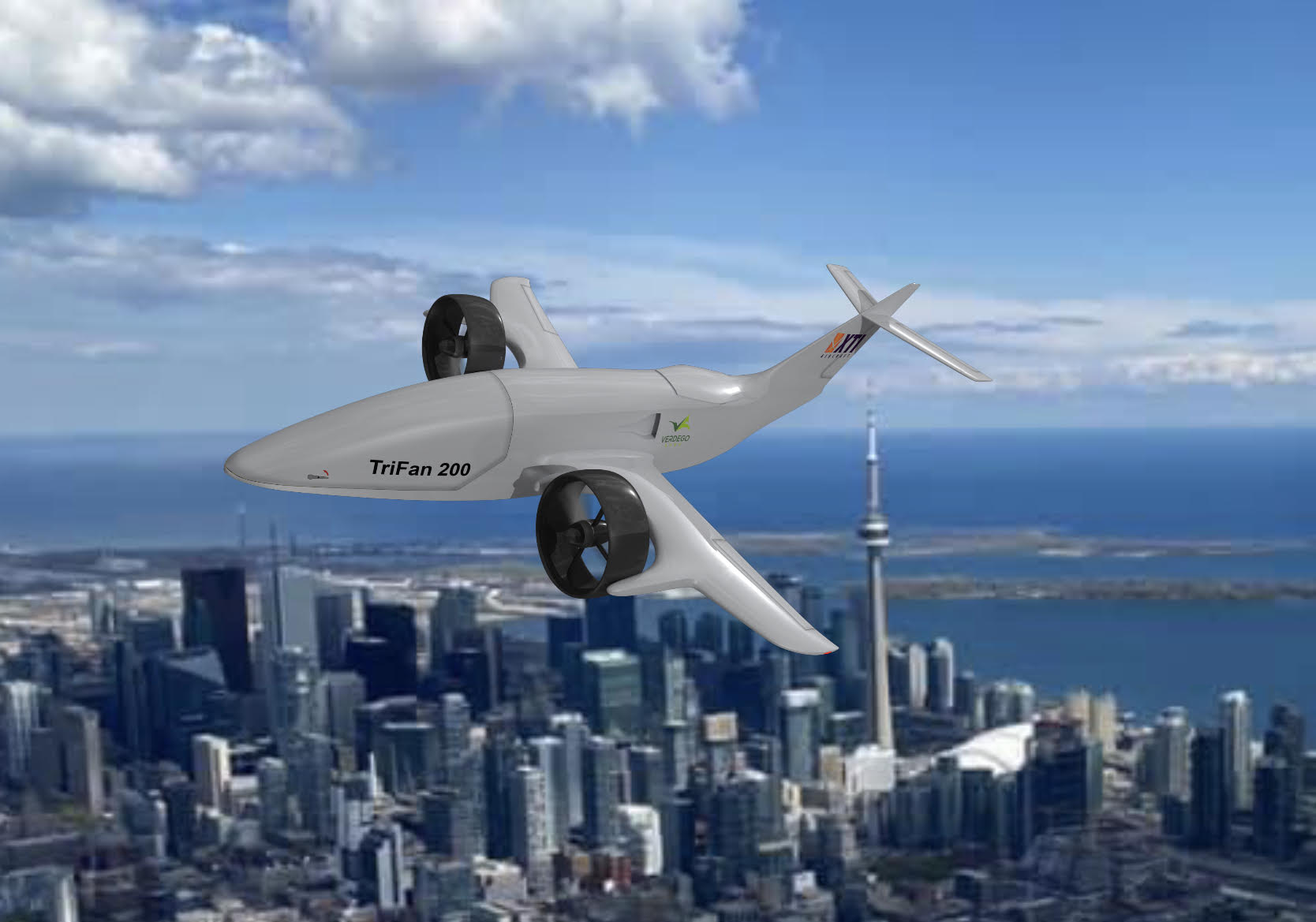 The technology and economic forces behind this vision
Three years ago, the above scenario was considered by some as sheer fantasy. In 2018, our first green aviation post was met with insults and shrill calls on Twitter and Facebook. The reason was simple, readers were still thinking of aviation in terms of big energy-thirsty jet aircraft carrying hundreds of people at a time between mega airports thousands of kilometres apart. E-Regional aviation is smaller aircraft carrying fewer people and goods over shorter distances more frequently, efficiently and emissions-free. To see the power of e-Regional aviation you need to shift your viewpoint and see the economics of flight through the eyes of a GA (General Aviation) pilot. In GA small and thrifty can beat big and thirsty every day, all day long.
This is the vision of two new technologies revolutionizing logistics and air travel, but only if we plan for it now. Aviation has underpinned the economic and social development of Canada for 50 years. Around the globe, aviation has grown roughly 1.5 times faster than global GDP and continued rapid growth is expected as technology improves.
Two new technologies are coming together today to radically alter regional air freight and logistics in general in Canada. The first is electric and hybrid electric aviation that will dramatically reduce the cost of flying between regional destinations while producing net-zero emissions.   Aviation's two greatest costs, fuel and maintenance, are being tamed by electric drive train technology with elevator-like reliability.
It is not about if, but when electric aviation will take flight. With more than 150 electric aircraft projects underway around the world, it is time to get behind this new vision. The electric and hybrid-electric aircraft range from fixed-wing aircraft to vertical takeoff and landing (eVTOL) as well as next-generation conventional short takeoff and landing (eCSTOL).  Utilizing this new technology, e-Regional airlines are promising to make all other forms of regional passenger transportation, from high-speed rail to jet fuel burning Boeings, obsolete.
The second is pilotless drone aircraft, both large and small, able to navigate short to long distances through complex terrain and airspace with minimal remote human assistance. Already a revolutionary military technology, beyond the line of sight drones have proved invaluable over the skies of Iraq and Afghanistan and are now set to enter civilian life.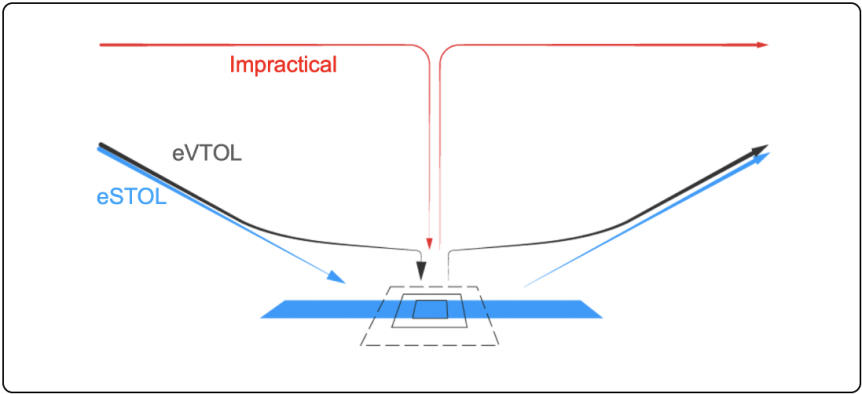 Airfreight rates generally range from $1.50–$4.50 per kilogram, while the value of air cargo typically exceeds $4.00 per kilogram to be worthwhile to ship by air. The introduction of e-Regional air freight could cut that cost to less than 1/3 of today's rates enabling fewer trucks on the road and more air cargo in our skies. From thousands of electric drones providing fast flexible delivery of individual packages to large manned cargo aircraft, electric aviation will soon be giving the classic 18 wheel freight truck cost-effective, emissions and road-free, competition. The world of logistics is about to be turned on its head.
Together these two technologies (electric aviation and drones) will dramatically lower the cost of air freight transportation and solve one of Canadas' most pressing problems: How to handle booming growth with minimal environmental disruption and meet our net carbon zero emissions goals.
Support for local accessible airports, fair taxation, and the development of new utility and general aviation technology can help turn this vision into a reality. Canada's world-class free market economy can remain competitive in the "Hypermobile global capitalist economy" by embracing new technology and by building new cost-effective aviation infrastructure.
Today, the global pace of development of electric aviation is accelerating at an amazing pace. This e-Regional aviation vision will become reality.  Let's get ready for it.
Related posts:
Will Toronto miss out on aviation green revolution? – Friends of Pickering Airport
Time to Get Real About Aviation and Global Warming – Friends of Pickering Airport
Surprising Aviation facts in the age of Climate Anxiety – Friends of Pickering Airport
Canada's Carbon Neutral Aviation Challenge – Friends of Pickering Airport
Canadian Airports Will Be Carbon Neutral – Friends of Pickering Airport
The New Aircraft of Pickering Airport: A Quest for Efficiency   – Friends of Pickering Airport
Supporting Aviation Key to Canada's Pandemic Recovery – Friends of Pickering Airport
Pickering Utility Airport Economics – Friends of Pickering Airport
A New Green Aerotropolis Takes Shape Near Toronto – Friends of Pickering Airport
Aviation 25% of carbon emissions by 2050 is a Myth – Friends of Pickering Airport
Time to kill the Contrail Multiplier Zombie – Friends of Pickering Airport
Aviation's Two Paths To A Net-Zero Carbon Future – Friends of Pickering Airport
Unleashing a Golden Age of Canadian GA – Friends of Pickering Airport
Planning Canada's Electric Flight Future – Friends of Pickering Airport
e-Regional airlines and Pickering Airport – Friends of Pickering Airport
References:
Nuuva V300 – Pipistrel Aircraft (pipistrel-aircraft.com)
XTI Aircraft – XTI Aircraft partners with VerdeGo Aero on the Hybrid-Electric VTOL TriFan 200 Cargo/Logistics Aircraft
NOVA – Great Electric Airplane Race | S48E10 – YouTube
Aircargopedia – The complete encyclopedia for the Air Cargo Professional and Investor
CHAPTER-1-AIR-FREIGHT-–-HISTORICAL-PERSPECTIVE-INDUSTRY-BACKGROUND-AND-KEY-TRENDS.pdf (airportscouncil.org)
UPS Purchase BETA Tech VTOL Aircraft Drone Delivery – DRONELIFE
Luxaviation To Help Lilium Build Regional eVTOL Airlines | Aviation Week Network
Airflow Moves toward Full Scale eCSTOL, AI – Sustainable Skies
eCSTOL: Longer Range Commutes on Less Power – Sustainable Skies
Elroy Air – Elroy Air enables autonomous air transport anywhere.
Airbus Inks Partnership with Luminar to Research LIDAR Technologies – TransportUP
CityAirbus – Urban Air Mobility – Airbus
Air Freight: A Market Study with Implications for Landlocked Countries (worldbank.org)
Microsoft PowerPoint – Brian Pearce IATA.ppt [Read-Only] [Compatibility Mode] (aci.aero)
Nuuva V300 – Pipistrel Aircraft (pipistrel-aircraft.com)