By Mark Brooks
When it opens in 2029, the new airport in Pickering, Ontario will start with basic infrastructure and carefully created zoning and development policies that will enable it to grow into an aerotropolis. To Canada's flock of small market and specialty airlines, Pickering's minimal infrastructure will be just what they need. A fresh start unburdened by Pearson Airport's restricted space, redundant gate infrastructure and gold-plated fees set in support of large long-haul aircraft.
What new opportunities will the aerotropolis create? Aviation's existing light and heavy metal will be welcome but the real opportunity will be the creation of new UAM and e-Regional airlines networks. UAM (Urban Air Mobility) is a sophisticated aero-taxi service that will provide fast local transportation inside the Greater Toronto Area. The e-Regionals are electric commuter airlines.
e-Regionals are likely the least understood and most disruptive aviation technology in a generation.
The new airport will be just what is needed to support the first generation of electric and hybrid electric airlines. What markets will they service and what will this look like to the traveller? Time to gaze into the future of electric airlines at Pickering Airport.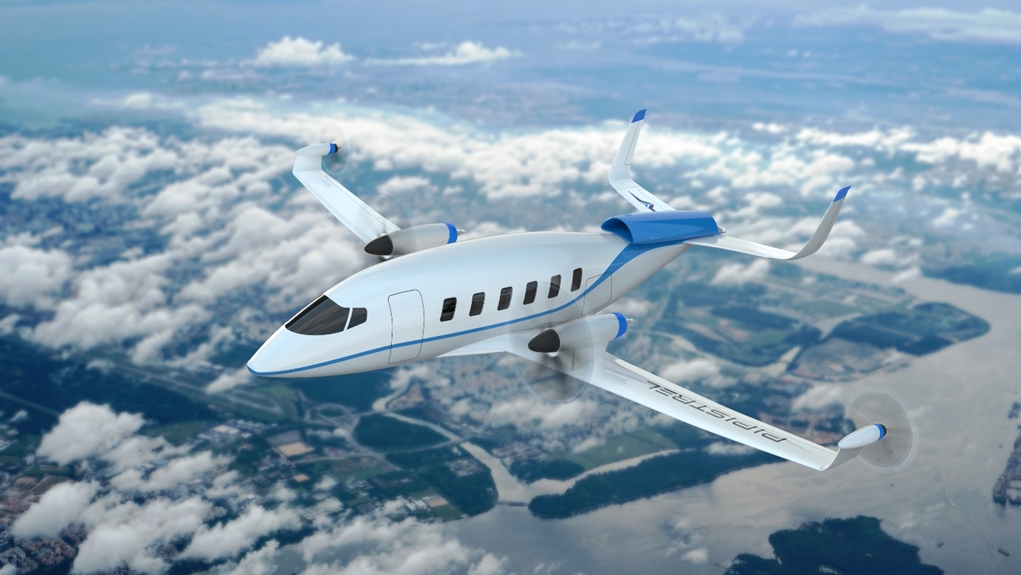 Let's have some fun and travel forward in time to the year 2029 and put ourselves in the role of the CEO of a regional "704" airline. Your airline is one of the capable Canadian regional commuter airlines servicing specialized and low-volume routes with 9- and 19-seat aircraft. Known collectively as 703 (Air Taxi) and 704 (Commuter) operators under Canadian Aviation Regulations, there were 538 "703" and 89 "704" licensed operators in Canada in 2019.
You have watched with interest as one of your competitors, Pascan Aviation, a mostly Quebec-based short-haul and specialty passenger airline, is first to market in Canada with an electric aircraft for passenger service. In 2029, they are halfway through replacing a fleet of old 16- seat BAE-Jetstream 32s, and Saab 340s with a new electroprop (all-electric prop aircraft). Named the ES-19, Pascan placed the first ordered for its new fleet in 2020 from Swedish aircraft builder Heart Aerospace.
The newly-opened airport in Pickering Ontario has just what you need to do the same and build an e-Regional airline. After years of being squeezed out of Toronto Pearson Airport by its high costs and gold-plated service fees, small airlines once more have cost-effective access to the Toronto marketplace. It is time to seize the moment.
The new airport is just north of a major transmission line and a huge new substation near Taunton road built to support both the new Seaton community and the airport. It will provide the juice needed to charge your fleet of electric aircraft. In addition, Pickering has fuel service and storage for SAF (Sustainable Aviation Fuel) for your older fleet that over time will be replaced with all electric and hybrid electric aircraft.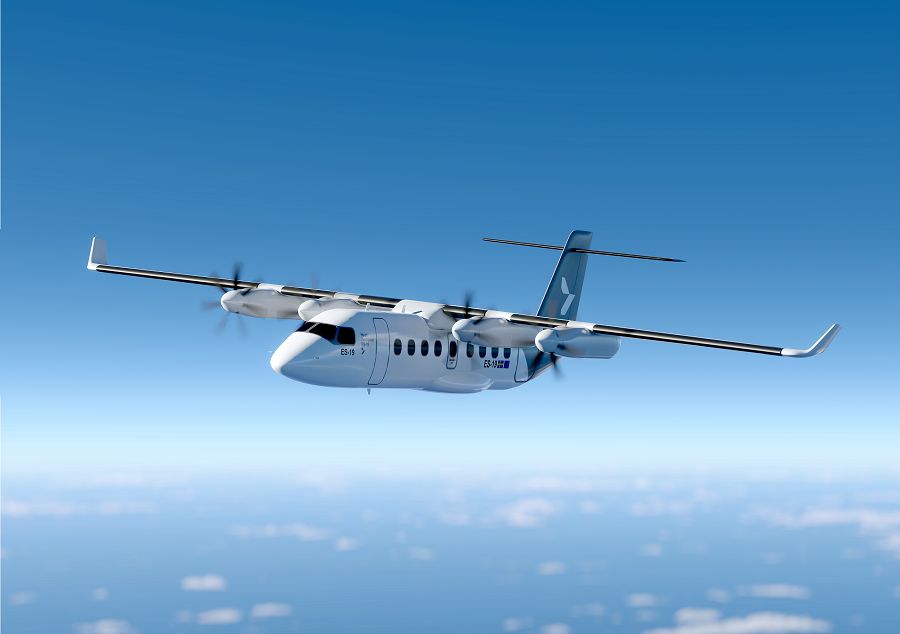 You decide to provide the first all-electric short-haul passenger service in Toronto with a fleet of new ES-19 aircraft. Your choice of aircraft was helped by Pascan's success using it for winter operations and the fact that part of Heart's engineering team has a Canadian connection. In an Avro Arrow-like, moment many talented engineers were forced to seek employment elsewhere when the Canadian Federal and Quebec governments cut back support for aviation Research and Development in 2017. Built in part by engineers who cut their teeth on the Bombardier C-Series project, now known as the famous Airbus A220, the ES-19 is a solid aircraft.
The Routes
What "specialty passenger services" out of Pickering would you fly with your new electroprop? Anything out to 400 kilometres is only an hour away. You review a list of possibilities that have been served successfully by 19-seat regional airlines flying out of Toronto Pearson, before being squeezed out by skyrocketing fees. Three types of routes within 400 km for high-frequency low-volume short-haul flights are domestic, international and charter.
For the Canadian regular routes linking the Eastern Toronto region to other Ontario cities, you choose five to start:
Pickering to Kingston
Pickering to Windsor
Pickering to London
Pickering to Gatineau
Pickering to Sudbury
Other Canadian routes will be added later as opportunity allows. These range from the high-volume routes serviced by the "Big Iron" (i.e. regional jets or turboprops) such as Toronto to Ottawa and Montreal, to unserved UAM routes. These include Peterborough, Kitchener-Waterloo, Hamilton, Toronto City Centre, St. Catherine's and Muskoka airports. You can even service Northern Ontario routes with fast recharge points in Sudbury, Sault Ste. Marie and Thunder Bay.
For International routes to the USA you start with:
Pickering to Buffalo
Pickering to Cleveland
Pickering to Detroit
Pickering to Pittsburgh
In addition, you look at a daily specialty charter passenger services that a nearby large employer has ask you to consider in support of the thousands of workers engaged in the Bruce Nuclear Plant refurbishment:
Pickering to Kincardine
The reliability and low maintenance costs of the new all-electric aircraft not only reduces your costs, it provides a high up-time. Your plan is to service these routes with dozens of small to midsize aircraft, performing 2-3 round trips a day on average for 300 days a year. That works out to 1200-1800 flight hours per aircraft per year. While less than the typical 3000 flight hours a commercial passenger jet flies in a year, it is appropriate for short-haul electric aviation that requires charge times between flights.
An electric aircraft can be charged while it is being loaded and unloaded. Four one-hour flight segments a day and charge times between flights enables an easy 8-hour work day creating $2-3 million a year in passenger and cargo revenue per ES-19 per year.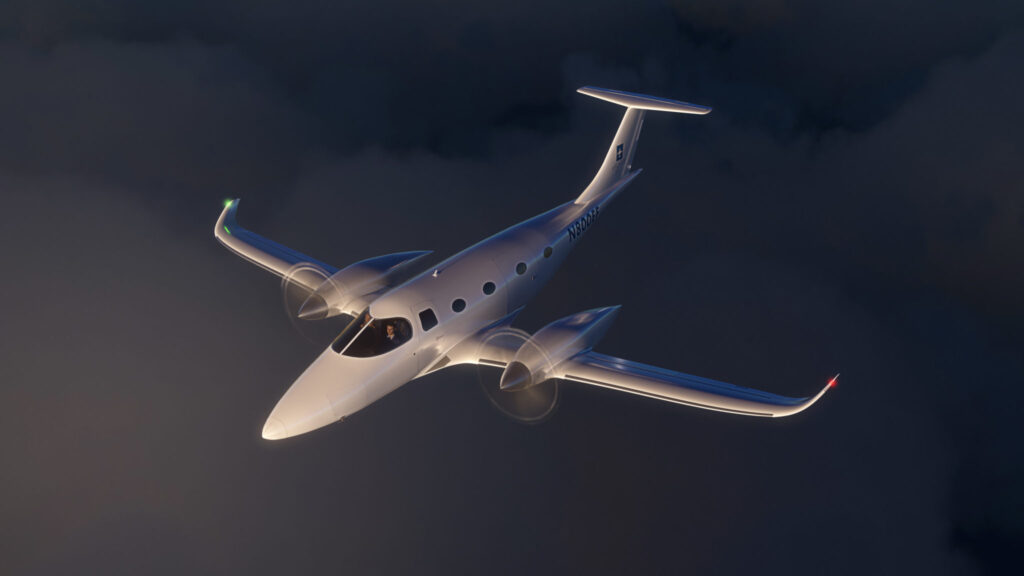 e-Regional passengers
Let's have a closer look at just one of these routes and a "specialty market" it will serve, university students. Are they traveling to Toronto from smaller cities such as Sudbury to attend the University of Toronto? Or perhaps students traveling from Toronto to attend Queen's University in Kingston? A return trip once a month for some home cooking is now cost- and time-effective.
The marketing is clean and simple:
Save Time and the Planet by Flying Electric out of Pickering!
Each route takes only an hour and can have an average ticket price of $150 dollars one way ($300 round trip). That is half to a third of the old ticket cost to many of these cities from Pearson before Air Canada Jazz cancelled the routes. Once you have a solid base and with the arrival of the 39+ -seat electroprops, aggressive ticket pricing will challenge the dominance on the high-volume routes flown by the "Big Iron".
Your all-electric airline will be a disruptive technology with fat profit margins and great customer appeal. Anything still burning Jet-A will be easy pickings with the razor-thin profit margins caused by the cost of jet fuel and its associated carbon tax.
$49 one way to Ottawa? $69 to Montreal?
Using multiple smaller aircraft on a high-volume route will enable multiple flights every hour of the day creating scheduling efficiency and redundancy. Your balance sheet looks golden, a great gross margin in an industry that often makes only a few dollars per passenger.
Unlike the Jet fuel-guzzling older aircraft, the "fuel" cost for the ES-19 is a mere quarter of the cost per passenger kilometre, including a reserve to replace the battery. Similarly, the rest of your maintenance reserve will be half that of the older aircraft. The only cost increase is in the capital costs of the new electric aircraft itself. The original deal signed by Pascan in 2020 was reportedly at a price of $10 million Canadian per plane for an estimated capital cost of $600 a flight hour. A bit more than the $7 million for a new Twin Otter, but the fuel savings alone make it an easy decision.
Travellers will flock to your new service thanks to an amazing passenger experience enabled by the new luxury electric aircraft. Instead of being squeezed into a four-decade old noisemaker that smells of Jet-A and oil, passengers can fly around in a new aircraft as quiet as a Tesla. They will be talking to fellow travellers in a clean modern cabin during an hour- long zero-emissions flight connecting smaller Canadian communities economically with the heart of Canada's economy.
The 19-seat short-haul ES-19 is just the first generation of electric aviation. Larger electric and hybrid electric aircraft are in development at Boeing and Airbus as well as startups like Heart. Soon, electric aircraft will fly longer routes with hundreds of passengers, all at a fraction of today's cost and with zero emissions.
You are now first to market in Ontario with this amazing new passenger service. With the success of your e-Regional airline, competition is immediate. The aerotropolis around Pickering Airport is just the spot to base a new generation of innovative aviation technology. Before long, the area is a hub of electric aircraft design, development and manufacturing as displaced Canadian engineers and entrepreneurs bring their talent home.
On December 31st, 2029, at the company's New Year's Eve celebrations, you stand up and thank your hardworking team of employees, who are also shareholders, with these words:
"It is not hard to see why aviation is the future of passenger transportation. With 3000 metres (9,842 feet) of high-speed rail, you can travel 3 kilometres in one direction at great cost to the taxpayer. With 3000 metres of runway in Pickering you can go anywhere in Canada or the world, faster, cheaper and make money doing it! A toast to the coming decade and the dawn of all-electric passenger aviation!"
All any airline will need is a runway, a charging station and room to grow. Pickering airport provides all three. Its opening in 2029 will coincide with the booming growth of net-zero carbon aviation.
Related Posts:
Planning Canada's Electric Flight Future – Friends of Pickering Airport
Unleashing a Golden Age of Canadian GA – Friends of Pickering Airport
Aviation's Two Paths To A Net-Zero Carbon Future – Friends of Pickering Airport
A New Green Aerotropolis Takes Shape Near Toronto – Friends of Pickering Airport
Aviation 25% of carbon emissions by 2050 is a Myth – Friends of Pickering Airport
Transform Pickering: The Airport Perspective – Friends of Pickering Airport
We need Pickering Airport now! – Friends of Pickering Airport
Reference:
Heart Aerospace | Electrifying regional air travel
Heart Unveils Electric Propulsion System for ES-19 Airliner | Air Transport News: Aviation International News (ainonline.com)
Bye Aerospace unveils all-electric eFlyer 800 aircraft – Skies Mag
Electric Aircraft – all-electric eFlyer – Bye Aerospace
Velis Electro EASA TC – Pipistrel Aircraft (pipistrel-aircraft.com)
 Transport News: Aviation International News (ainonline.com)
19 seat commercial commuter plane | Intelligent Aerospace (intelligent-aerospace.com)
UNIFIER19 completes the first stage of the project – Pipistrel Aircraft (pipistrel-aircraft.com)