By Mark Brooks
Authorities have drawn up a programme for the introduction of electric aircraft. It will be part of a national net zero carbon footprint transport plan to be published in spring 2022 and put to the country's parliament. It starts with a few airports and a locally built 19-seat electric aircraft. By 2040, it is expected that all of the country's short-haul flights will be in electric aircraft. Reduced fuel and maintenance costs have airlines eager to go electric. The only problem is that the dawn of this net zero carbon airline industry is happening in Norway not Canada. The authorities and parliament are Norwegian not Canadian.
But what if Canada's federal government decided to wake up to the fact that regional aircraft industries around the world are now marching to the new tune of efficient electric flight? What would a regional electric or hybrid electric airport look like? Who would build it? Will tickets under $100 be commonplace? With the first generation of electric aircraft expected as early as 2026, like Norway, we need to start planning now.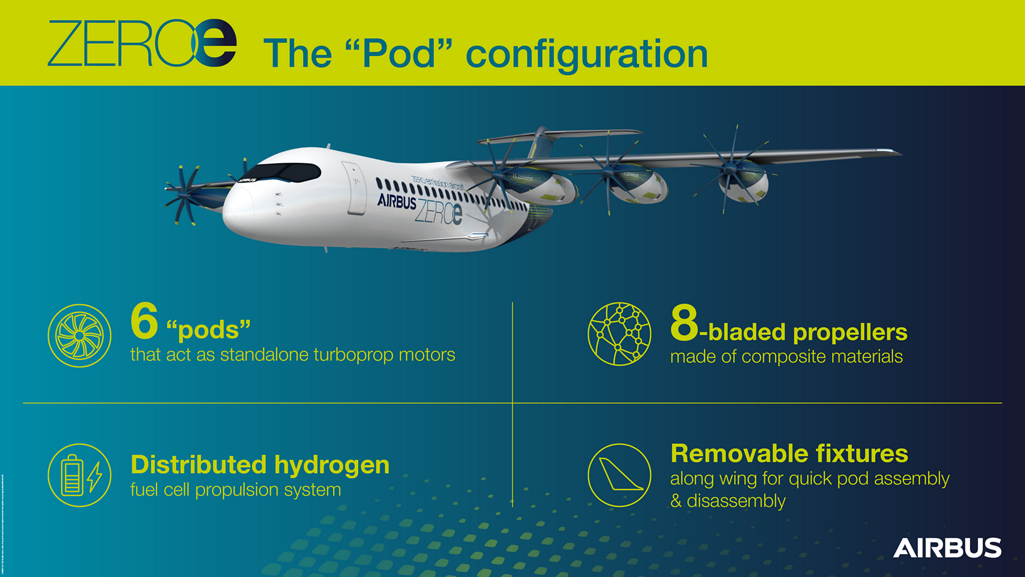 Why is electric flight a big deal?
Net zero carbon emissions, improved working conditions, quieter aircraft, greater profit margins and efficiency are turning electric flight into the Holy Grail of aviation. The cost efficiencies are expected to be dramatic, as much as 1/5 the cost per kilometre of existing turboprops like the Q400 used by Porter Airlines. They will arrive "Just-In-Time" to meet the demands of the rising tide of e-commerce cargo, provide an alternative to congested highways and handle the post-pandemic rebound in passenger travel.
Who will buy the new aircraft?
Net zero carbon emissions are just one of the reasons behind the push to go electric. Improved profit margin is the real motivator for investors and operators. New electric regional aircraft promise to replace an array of existing turboprop and light- to medium-jet aircraft now used by Canadian regional airlines. We can expect them to be adopted as replacements for existing aircraft such as the 9-seat Pilatus, the 19-seat Beech 1900 and 40-72 seat Dash-8 and ATRs. Canada's array of regional operators such as Georgian, Porter, Bearskin and FlyGTA Airlines will be eager to boost profits with reduced maintenance and operating costs.
Who is funding the new technology?
The electric aircraft are being developed by Boeing, Airbus and engine makers such as Rolls-Royce, plus a number of smaller startups. For the international conglomerates, it is an easy business case of better, more efficient technology applied to an existing demand. A near-perfect product-market fit to meet the needs of existing operators.
For the smaller startups, such as Heart Aerospace, it is also an act of passion to integrate zero emissions low-cost air travel into the hearts of towns and cities.
This is why electric aircraft development has attracted tens of billions of dollars of investment from some of the most successful investors, aerospace companies and venture capital firms from around the world.
Will we still need airports?
Most of these aircraft will still very much need a decent paved runway and related airport infrastructure to support it in the same way as existing aircraft. Locally accessible airports are key to making electric powered regional airlines work. A good example of the airport of the future is the aerotropolis concept being developed for Pickering Ontario.
The first generation of regional electric aircraft will be complemented by the smaller vertical take-off and landing "flying cars" now being reported in the press. Often misunderstood and misreported (there's nothing like the clickbait of a Tesla meets Uber in the air story) a quick look at the details reveals the truth. The first generation of electric "flying cars", are not designed for individual owners and they are certainly not cars. They are UAM (Urban Air Mobility) aircraft being developed to replace and expand existing helicopter fleets and short haul air taxi services.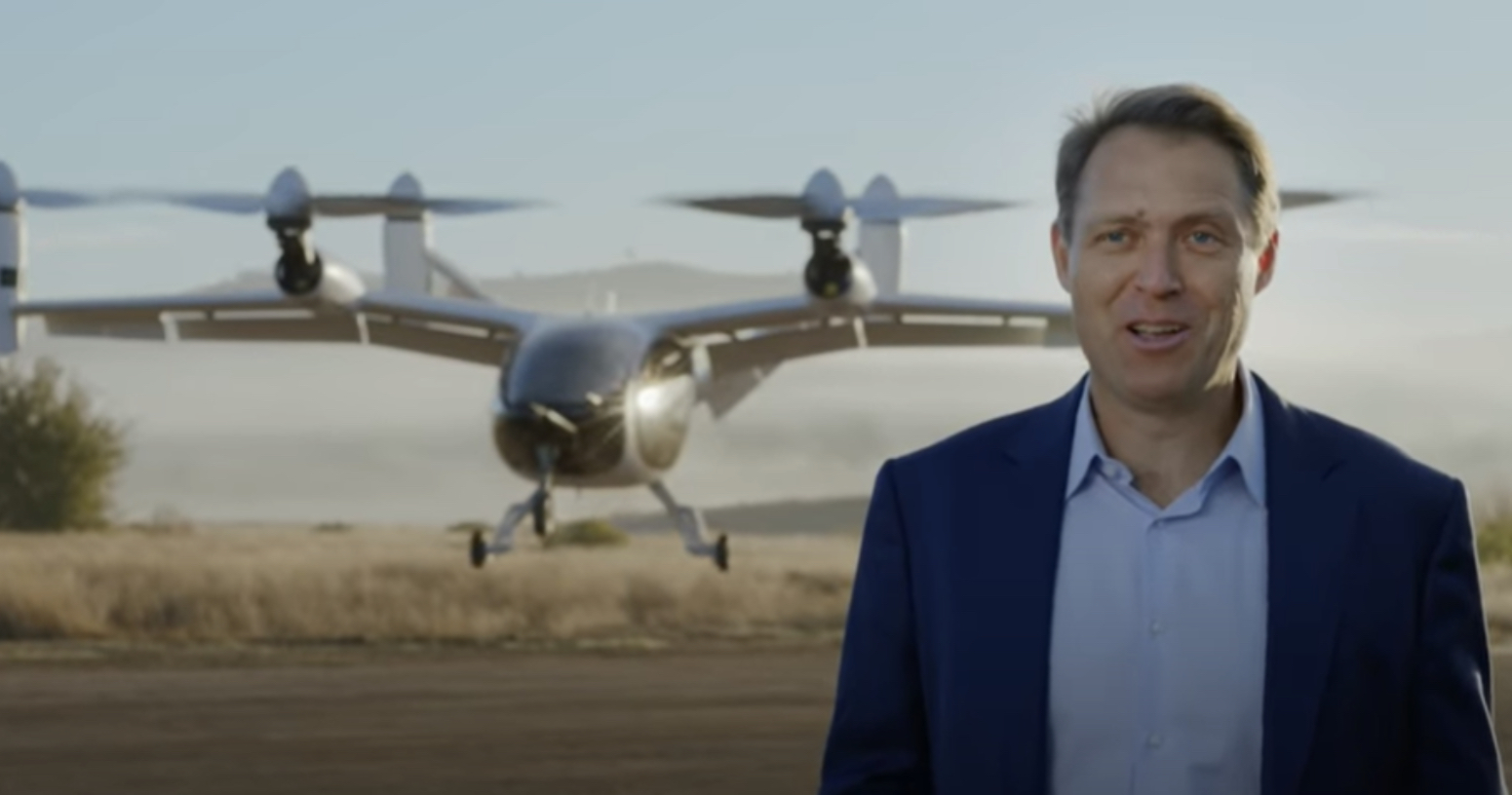 A UAM can be thought of as a better helicopter that is easier to operate and cheaper to run. Great for transporting a handful of passengers but not for moving 50-150 passengers 1000 km. While many companies are working on how to update existing heliports or building new "Vertiports", don't expected a UAM to land on your driveway anytime soon. The basic framework of Transport Canada safety regulations, the effects of weather, aircraft separation, urban safety and NIMBYism have not changed.
What will the airport of the future look like ?
The regional airport of the future will be buffered by purposely designed green space. It will be local and accessible for reduced commute time, better ambience, air quality and less noise for an improved customer experience.
Smaller aircraft will mean more aircraft in the skies and improved connectivity with an increased frequency of point to point flights.  Three or more flights could be needed to replace every gas burning jet. These operational changes will drive the need to expand airport capacity to support electric aircraft. With several smaller electric or hybrid electric aircraft replacing a single larger Boeing 737, ramp and runway congestion will drive the need for more airport capacity. With more aircraft in the sky, there will be even less tolerance for the airborne delays often created by today's congested Mega-Hub airports.
Terminal and gates will change. Happily, existing expensive gate structures and passenger bridges will be obsolete. These structures enable passengers to be loaded in comfort from a terminal while the aircraft remains outside for refueling and startup.
New electric aircraft can be recharged and loaded inside a hangar. Its electric power train can enable a faster nimbler "Push back". Efficient taxiing in and out of a loading bay could happen without the need of a ground tug and ground crew. This would enable replacing a traditional aircraft gate complex with a less expensive more efficient structure.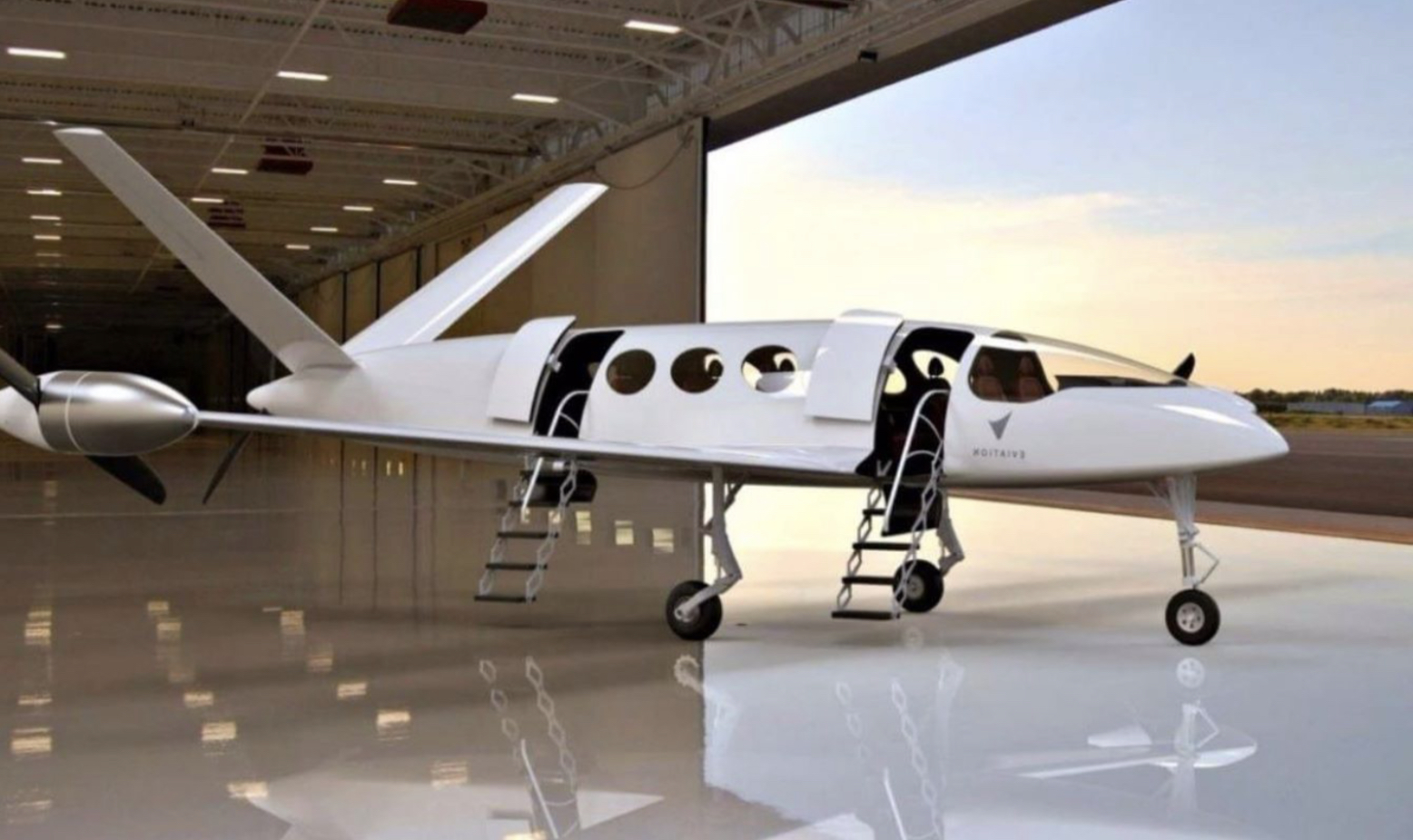 Being able to maneuver easily into a hangar, unload, reload and prep for flight (recharged) inside will make a huge difference in flight line efficiency and staffing. These hangar bays will also provide a more comfortable indoor workplace conducive to automation. In Canada, it will have a dramatic effect on the need for expensive, environmentally unfriendly de-icing. The comfort, cost and tempo of the supporting ground maintenance crews will improve significantly for the better. Automated loading, cleaning and inspection will be easier and cheaper to implement than in an outdoor environment.
Passenger comfort will improve as these aircraft can be quietly run during the loading process enabling cabin heating and air conditioning. Noise inside and outside the aircraft in flight is also expected to be significantly reduced.
But what of our existing mega hub airports?
The first generation of electric aircraft will thrive on short regional routes of 500 km or less. Flights from Toronto to Calgary, Vancouver, Florida will still be operated on the current "heavy metal" fleet. Airbus A220, 320, or Boeing 787s have the ability to move a lot of passengers all at once efficiently across the country or overseas. To meet net carbon zero goals these aircraft will switch to using SAF (Sustainable Alternative Fuels). Most can already burn a 50:50 mixture of Jet-A and SAF.
The congested airports of today, such as Toronto Pearson, will remain very busy with these flights. This environment is unsuitable for most electric regional aircraft operations. Landing and gate fees are already high and rising, intentionally pricing Pearson out of the small regional airline business to make room for larger aircraft. The cost of landing an aircraft under 12,500kg at Pearson has increased 800% in ten years. Landing, Parking for an hour without access to a gate and departing costs $1100 today.
Pearson's gold-plated billion-dollar infrastructure of gates, terminals, in- ground fuel pipelines and storage needs to be reserved for aircraft that require these support services. The medium to large jet aircraft will remain the backbone of long haul, intercontinental and heavy cargo operations.
Over time, as the new technology is implemented on larger airframes, Pearson will need to start rebuilding its infrastructure to accommodate electric charging and hydrogen fuel. Luckily for the eastern Toronto area a new locally accessible innovative airport in Pickering is being planned able to enable low cost operations for new technology regional aircraft.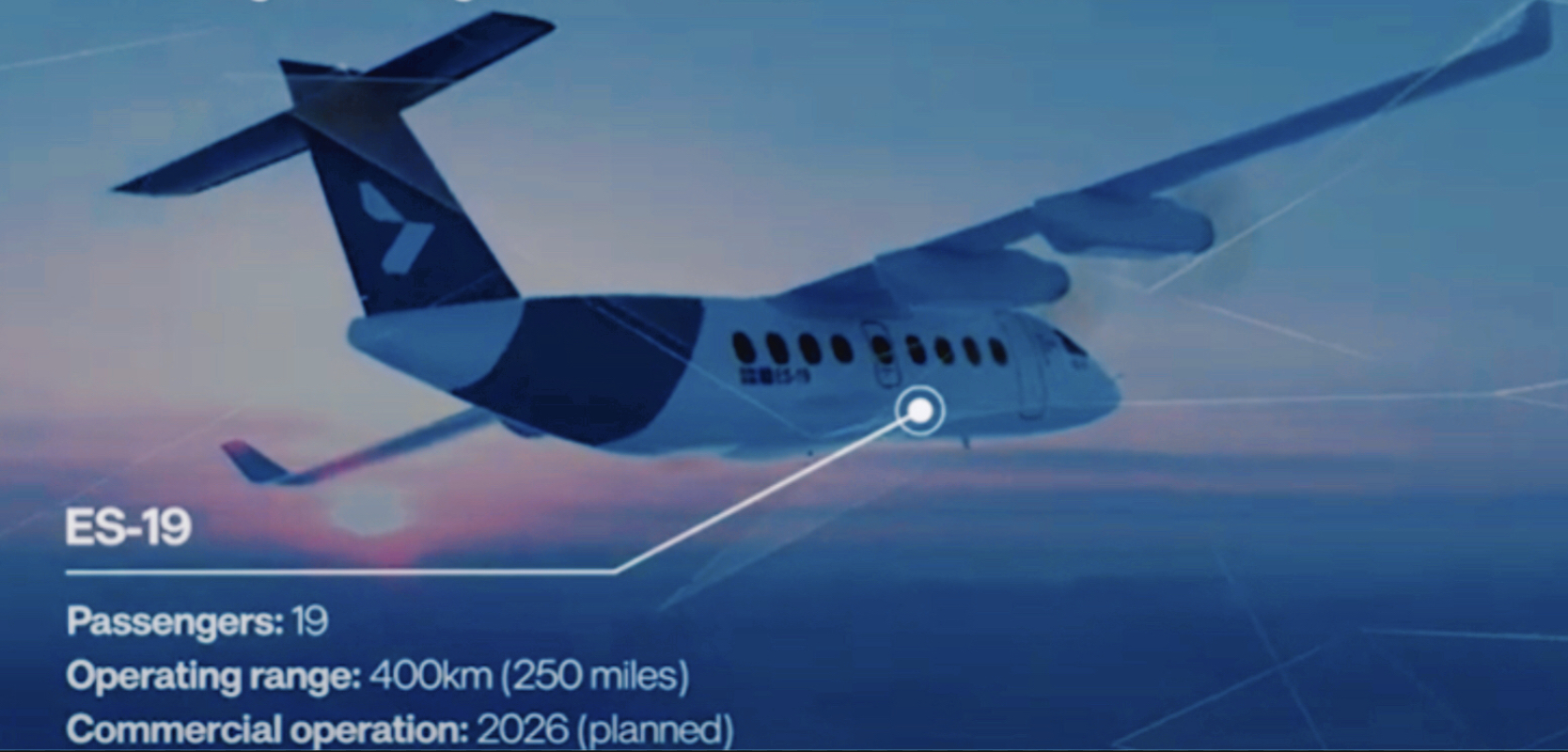 Enter the Aerotropolis!
In the Greater Toronto region the dawn of electric airline operations is expected to happen at the new Pickering Airport. A new government report suggests breaking ground in 2026, opening as a utility airport at the end of 2028, with specialty passenger capacity (such as support for short-haul electric aircraft) added as needed. The new airport is the centrepiece in an aerotropolis concept being developed by the City of Pickering and the Region of Durham. It will have the flexibility, building lots and runway capacity to enable private investors to build the greenfield infrastructure needed to support electric airline operations.
Imagine the regional electric and UAM networks that could be established out of Pickering Airport.
How soon could Canadians buy a ticket on an electric airline?
The electric regional aircraft that will most likely be flying first in Norwegian sky's is from a company called Widerøe powered by Rolls-Royce Electric engines. Between 2025 and 2030 at least a dozen different companies will have competing models undergoing type certification. At the top of the list are the usual suspects, Airbus, and Boeing. Both have done a tremendous amount of work.
The most vocal support for electric regional aircraft are coming from dozens of new startup companies dedicated to making electric flight a reality. Heart aviation of Sweden and its ES-19 is representative of the passion being harnessed.
While the technology is still in the prototype stages, the economic and environmental rewards will be significant. The days of the Jet fuel burning regional aircraft are numbered. The smart airlines will embrace electrics both to increase profit margins and enhance the passengers travel experience.
It is time for Canada and other nations to start to plan for the cost-effective regional airport capacity needed to support multiple smaller electric aircraft. It can take 10 years or more to build a new airport. Now is the time to get started on the new Aerotropolis in Pickering and other infrastructure projects needed to   embrace the dawn of electric flight.
Related Posts:
Unleashing a Golden Age of Canadian GA – Friends of Pickering Airport
Aviation's Two Paths To A Net-Zero Carbon Future – Friends of Pickering Airport
A New Green Aerotropolis Takes Shape Near Toronto – Friends of Pickering Airport
Aviation 25% of carbon emissions by 2050 is a Myth – Friends of Pickering Airport
Transform Pickering: The Airport Perspective – Friends of Pickering Airport
We need Pickering Airport now! – Friends of Pickering Airport
References:
Norway's Widerøe Could Fly This Rolls-Royce Electric Plane By 2026 (forbes.com)
Electric flight – Zero emission – Airbus
Air Pollution: How To Create An 'Air Quality' Garden (diygarden.co.uk)
Airbus to boost "cold" technology testing as part of its decarbonisation roadmap – Commercial Aircraft – Airbus
Airbus aims for a breakthrough in electric aircraft with ASCEND; cryogenics and superconductivity – Green Car Congress
Heart Aerospace | Electrifying regional air travel
What if flying cars are just a bad idea? | Air Facts Journal
Ferrovial and Lilium to develop US Vertiport Network – Lilium
Electric Planes Are the Future of Aviation, but They Haven't Taken Off (businessinsider.com)
Finnair Signs Letter Of Intent To Acquire Up To 20 Electric Aircraft – LoyaltyLobby
New Pickering Airport could serve a variety of uses – Region of Durham
Struggling electric jet startup Zunum sues Boeing for fraud and misuse of trade secrets – The Verge
A Special Message from CEO and Founder, JoeBen Bevirt – YouTube