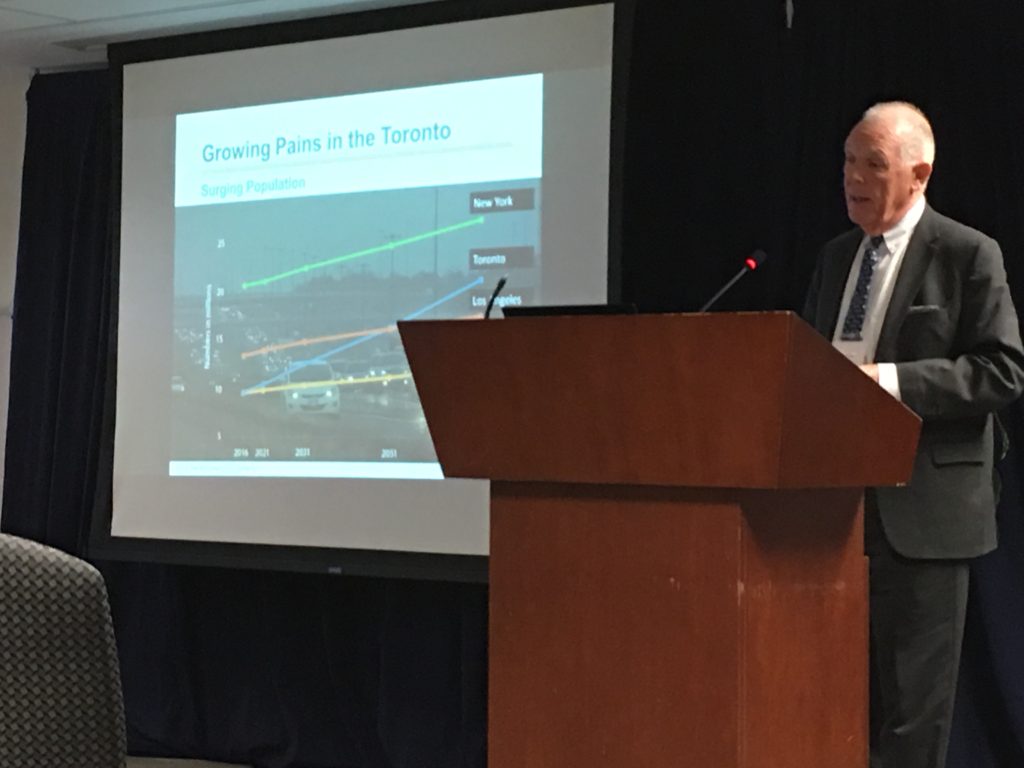 Why should anyone be enthusiastic about building a new airport?  After all, it's just a slab of concrete in the middle of a field. No big deal, right? On April 30, 2018, in Durham region, a discussion group of urban planners, business executives and aviation experts laid out how big a deal a new airport really is.  The Toronto region is growing towards a "make it or break it" moment, and it all hinges on Pickering airport.
The Toronto area is one of North America's fastest growing megalopolises. Sometime between 2042 and 2051, Toronto will become one of North America's largest urban agglomerations.  The southern Ontario region will be larger than Chicago, larger than Los Angeles and even chasing the tail of New York itself.
But all of these cities will have something that Toronto doesn't have, easy accessibility to air travel. Pearson international airport, Toronto's only jet airport, is already nearing capacity and is about to become our region's choke point. Toronto Pearson's new master plan suggests that this status quo is just fine for its monopoly.  But urban planners and aviation experts are ringing the alarm bells as loudly as they can. Here are some of the startling facts raised during the session.
Starting around 2028-2032, demand rises over and above regional airport capacity, and seat scarcity expands at 3% a year from that point.   Here are some of the expected impacts Toronto's growth will have if nothing is done:
– Travellers will face seat scarcity, and a jump in prices, costing $2.4 billion annually by 2042 according to the report prepared by AECOM for Durham Region. .
– Crowded facilities will force passengers into long lineups and waits.
– commuting to Pearson airport will take up to 50% longer by car according to Urban Strategies Inc. 
– higher instances of travel delays.
– reduced ability to recover from weather events.
– loss of competitiveness of local businesses.
– a spike in greenhouse gas emissions thanks to fuel wasted air-side and ground-side.
– a spike in jet noise and pollution over much of Toronto.
– commuter traffic on the limited roadways and highways around Pearson could place Toronto in the top 10 worst cities for gridlock.
– Toronto will leak people and businesses to other regions, mostly to the US.
– there is a bright side for Buffalo New York, as by 2042 the majority of passengers at its airport could be Canadian.
For the citizens of Toronto, it adds up to a city spiralling into the depths of congestion and dysfunction. But there is hope. Thanks to some far-sighted aviation planners, Toronto Pearson is about to get some competition, a new airport is being planned for nearby Pickering.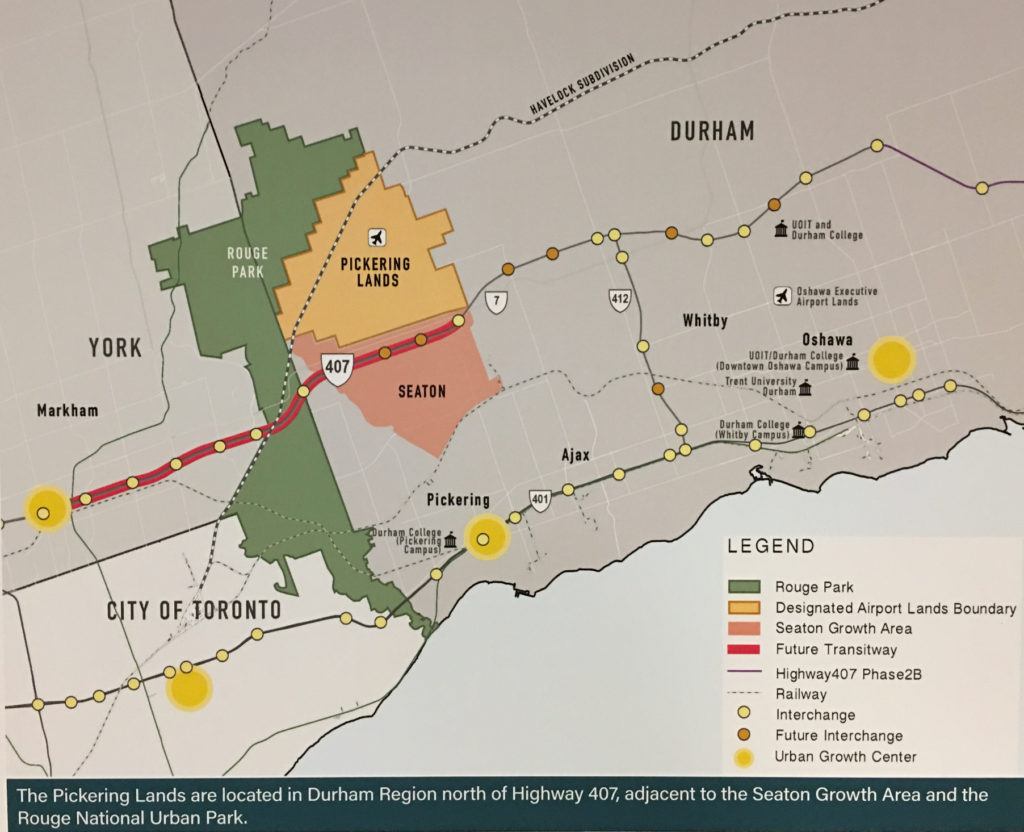 What will the Pickering airport mean to you and your children who will inhabit the Toronto megalopolis? According to the Urban planners, accessibility to air travel, environmental efficiency, and economic prosperity.  Their message — there is still time to make the Toronto region the best place to live, from childhood to retirement, but we do not have a moment to lose.
It takes 15 years to plan and build a new airport. If you want to keep Toronto livable, it is time for some serious enthusiasm for Pickering airport. This is Toronto's make it or break it moment, the one our children will forever curse us for if we sit back and do nothing.  You can make a difference, let your MPs know of your enthusiasm for Pickering airport, and remind them, that they work for you, not a multi-billion-dollar monopoly. Enthusiasm can be contagious, together we can make a difference in Toronto's future!