Walking through a hangar at Hamilton Airport after a bumpy day at work I was greeted by something unexpected. In a coveted spot normally occupied by a corporate jet stood dozens of boxes of supplies being sorted by an energetic volunteer wearing a T-shirt with Ukrainian symbolism. His name is Stefan Sobolewski and together with other volunteers he has turned a small part of a hangar in the Hamilton airport into a supply depot for a democracy under attack on the other side of the world.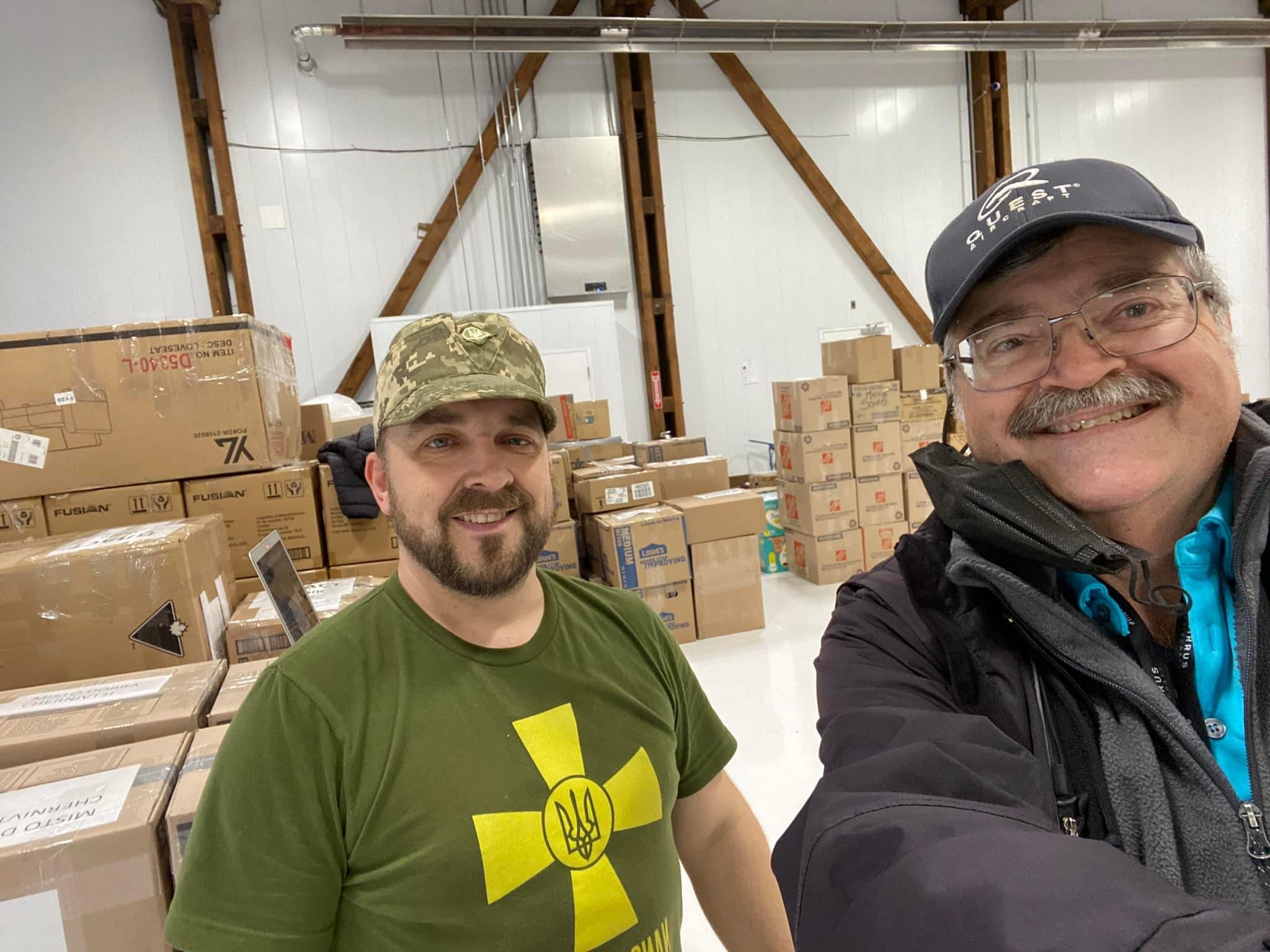 The war in Ukraine has been both brutal and sudden. It caught the Canadian government and our military unprepared. Worse yet, the Russian dictator who started it has threatened to utilize his nuclear weapons on any nation who directly acts to help Ukraine defend itself. This shift from nuclear deterrent to nuclear coercion has so far stopped other democracies from coming to Ukraines aid. Canadians are in shock by the Russia invasion and by the brutal war crimes being committed by the Russian army in Ukraine. It has dawned on many that the idea of democracy and our freedom to exist is being decided on the other side of the world by Ukrainian citizen soldiers with little training or equipment. 
While Russian Dictator Vladimir Putin might be living in the past, today every free man and woman has the ability to do more than their government and help Ukraine today.  We live in a global economic village interconnected by online media and just in time logistics. You have the ability to ship some of the resources needed to stop Russia aggression directly to the Ukrainian defenders right now. 
The ability of a free citizen in Canada to help a free citizen 8,000 kilometres away defend himself/herself is a growing feature in modern warfare. It is only possible due to a linchpin of the global capitalist economy, fast efficient Air Cargo. Normally local accessible aviation capacity enables a business to sell high value goods worldwide. For consumers local access to air cargo reduces the delivery time, and can even lower the cost of high value goods imported from around the world. It can also enable all of us to immediately help citizen soldiers in a democracy on the other side of the world. While the Canadian government is "spooling up" and discussing who needs what and at what costs, Canadian volunteers like Stefan are bridging the gap with quick immediate action. 
 At the beginning of the Russian invasion of Ukraine, while Canada's Prime Minister, Justin Trudeau attended an emergency G7 summit, Canadas Finance Minister Chrystia Freeland issued an emotional message to Canadians. "Now is the time to remember," she said, before switching to Ukrainian, "Ukraine is not yet dead."  Words are great, but action and logistics wins battles. Canadians across the country where already taking action, enabled by easy access to cost effective air cargo.
Knowing that time is of the essence, Stefan started a Facebook page to encourage and organize donations of non-lethal aid for the hastily created Ukrainian territorial defense forces.  Stefen's group of volunteers next cargo shipment is set for April 16th and will cost $6500.  Please help if you can by donating goods or money to cover the cost of transportation. To donate contact Stefan on Facebook at https://www.facebook.com/1a2b3c4d5e6f7gh90090
Want to organize your own local group instead? Please do. You have the power to rain on Putin's parade.

Each donation may seem like a small drop of water into an ocean of need, but taken together they can create a rain storm of support. Together we can harness the freedom of aviation to keep Democracy in Ukraine alive.