By Mark Brooks
Jerry Dias, the President of Unifor, knows first-hand how terribly unforgiving the aviation industry can be. As president of Unifor, he represents more than 315,000 Canadian workers, including thousands of highly-skilled pilots, engineers and aircraft manufacturing workers. In August 2021, he threw his weight behind 700 striking De Havilland Aircraft of Canada workers, whose jobs are threatened by the closure of Toronto's Downsview Airport. Planning for a new industrial airport is underway in nearby Pickering, just to the east of Toronto, but has been repeatedly delayed and is not expected to open until late 2028.  Or will it open even then?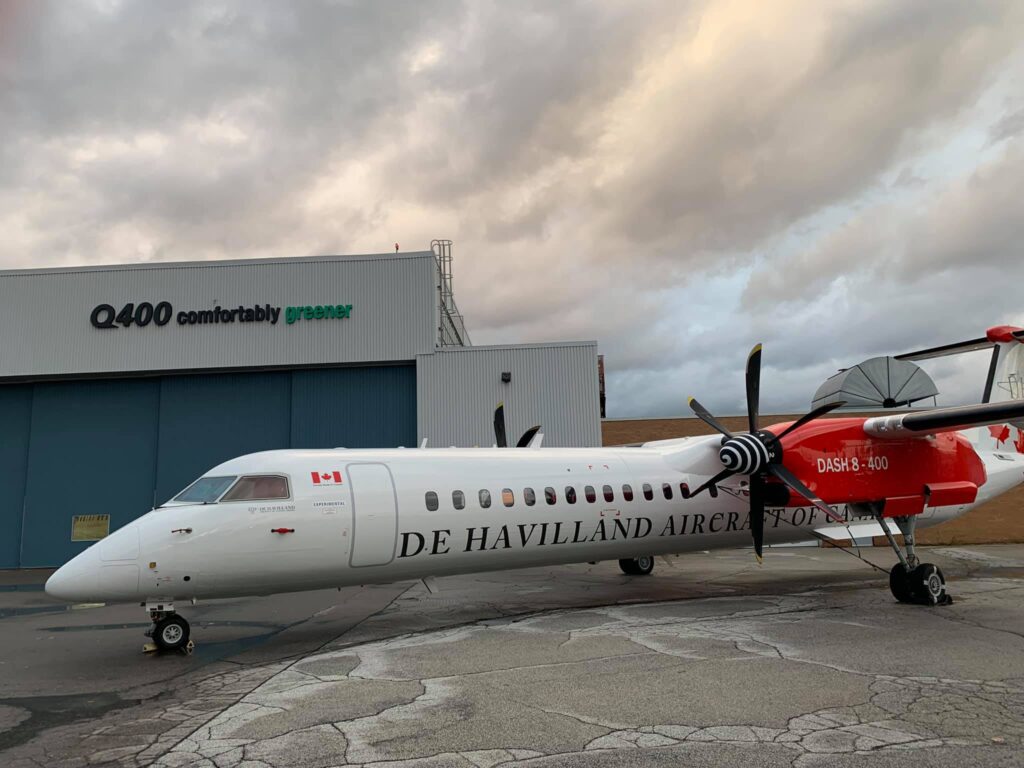 Dias was on the picket line with the workers from Unifor Locals 673 and 112, who went on strike July 27 over the future location of the Dash 8 turboprop program.  The aircraft is currently manufactured by De Havilland Aircraft of Canada at Toronto's Downsview Airport which is expected to close as early as 2023. These workers are performing highly technical, intricate, and precise work that supports some of the most advanced manufacturing in Canada. The Toronto region is blessed with a highly educated and skilled workforce, key to the success of this type of manufacturing.
Unfortunately for both the company and its workers, the aircraft assembly line is being forced to move and there is no room at any of area's remaining airports. As the Toronto region continues its rapid growth, redeveloping Downsview airport is expected to help ease the city's housing crisis, and could create thousands of new non-manufacturing jobs. While its redevelopment is good news for a city hungry for new high-density housing, it is a disaster for the thousands of local highly skilled union workers and the billion-dollar aviation manufacturing and service businesses that rely on them.
Only Bombardier Aircraft, has been able to secure new local industrial aviation capacity for its Downsview manufacturing line of Global Express business jets.  It had the foresight and political muscle to spring free the last building site available at nearby Pearson Airport.  During its recent restructuring, Bombardier kept the Global express line, but sold off two of its other aircraft manufacturers units.  The CRJ regional jet program is now owned by MHI Canada Aerospace (a division of Mitsubishi Heavy Industries) and Longview Aviation Capital owns the De Havilland unit building the Dash-8.
De Havilland has been unsuccessful in finding new locally accessible aviation infrastructure. No other airports are close enough to the existing workforce or have enough space to efficiently accommodate its existing manufacturing and service business or handle new growth.   Dash-8 production may be forced to relocate to other cities thousands of kilometres away in order to find the combination of space and the thousands of specialized workers needed to grow and remain competitive.
The loss of the Dash-8 program is especially worrying as it is an important part of Ontario's aerospace cluster. It is hoped that the Dash-8 program may still find a home within Canada in Calgary, Alberta. The importance of keeping the Dash-8 line in Canada cannot be understated. This aircraft is currently the workhorse of Canadian regional aviation, and creates thousands of high paying jobs across the country.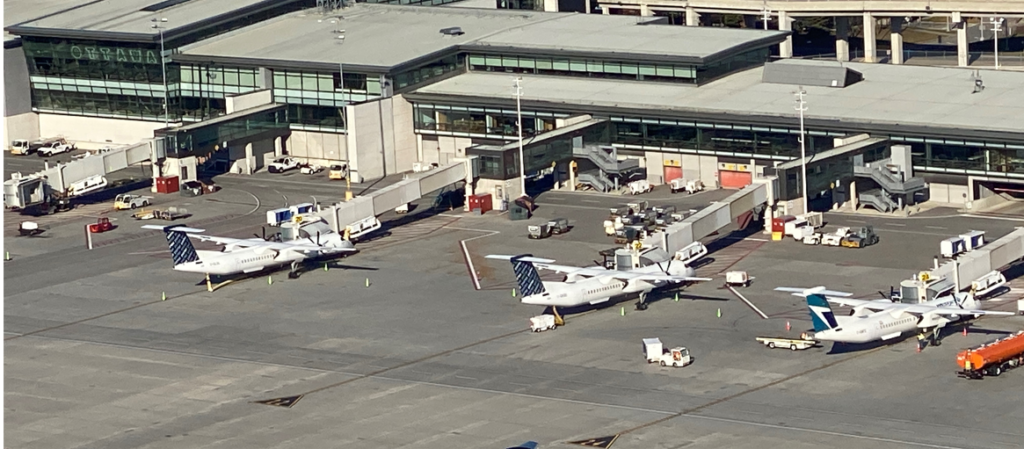 Another Canadian company that will be hurt by the loss of the Dash-8 production line is PWC (Pratt & Whitney Canada). PWC manufactures turbine engines for the Dash-8 family of aircraft at its plant in Montreal. It is currently developing a new hybrid electric engine that can power the next generation of the Dash-8 airframe as well at its competitors such as the ATR-72, built in France. This engine will be pivotal in enabling Canadian regional aviation to achieve its net zero carbon emissions environmental goals.
In October, the strike by Unifor ended with a promise by De Havilland to preserve only 50 jobs at a new office location, which will be kept within 80 kilometres of Downsview. Just enough to maintain a presence for the two Unifor bargaining units.
The loss of industrial aviation capacity at Downsview will hurt the Canadian aerospace industry's competitiveness. It  risks the loss of tens of thousands of current and future jobs across the country.
There is a simple solution — build new industrial aviation capacity in Pickering on land already set aside and zoned for an airport. This was suggested by a recent federal government report called the Pickering Lands Aviation Sector Analysis (ASA for short). The ASA also provides a 100-page business case showing an ROI of 8%, more than enough to attract private funding to develop the new airport.  The Pickering Airport site is a 40km drive east of Downsview, and is easily accessible for current and future aviation workers. We can preserve these important aerospace jobs in the Toronto region and provide the space to enable future growth and new technology startups..
The challenge is whether Pickering Airport will actually see construction start in 2026 as Transport Canada's ASA report suggests.  We have heard these stories before, and at each timeline on the list below, the federal Minister of Transportation has lacked the political courage and leadership to act.
A Transport Canada-commissioned 2004 report had Pickering Airport in service as early as 2012.
A 2010 report had the latest Pickering Airport in-service dates as 2023-2027 depending on network development scenario.
The 2020 ASA report suggests construction commencing in 2026, with in-service dates as early as 2028-2029.
If the powers that be had the courage to act on the recommendations of the 2004 report, or even the 2010 report, the future of this critical manufacturing sector in Toronto region would be secure.  De Havilland would have the aviation infrastructure needed to continue its historic role in our region's economy. Bombardier would have had the option to relocate to the Pickering lands rather than fight for the last piece of developable land at Pearson.
And maybe, De Havilland wouldn't be looking to relocate to Calgary.  How many more jobs, current and growth-related opportunities, are the governments prepared to lose by not building Pickering Airport?
Jerry Diaz, Unifor, knows the pain. Once the jobs go, they don't come back. And the opportunities are lost forever.
Building Pickering Airport is a once in a lifetime opportunity to secure and create high-value aviation jobs and modernize our aviation infrastructure. Building Pickering Airport as quickly as possible will help ensure that Canada will remain economically competitive in the 21st century.
If we want to secure a future for thousands of high-value unionized jobs, we have not a moment to lose.
References:
Downsview Canada Lands Company (clc-sic.ca)
Striking De Havilland workers rally to get aircraft made in the Toronto area | Globalnews.ca
Pratt & Whitney Canada Advances Sustainable Hybrid-Electric Propulsion Technology, Contributing to Canada's Green Recovery Plan – Pratt & Whitney (pwc.ca)
Mitsubishi Heavy Industries Ltd. and Bombardier Inc. have agreed on a June 1, 2020 closing date for the transaction pertaining to the acquisition of Canadair Regional Jet Program. (mhi.com)
Unifor members ratify deal with De Havilland, ending 3-month strike – Skies Mag