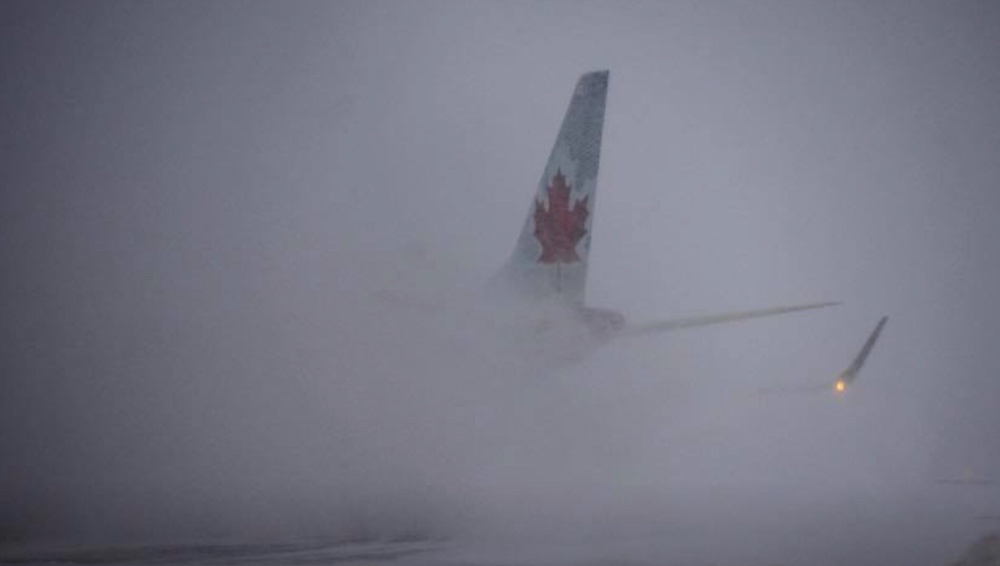 As mentioned in a previous post, the GTAA is upping Pearson airport's  maximum aircraft capacity not by adding a new runway, but with an accounting trick. It is simply increasing its capacity numbers from its old 2008 forecast model and planning for 100% utilization all day long.  It is boldly planning for Heathrow style congestion. Gone is any sense of need to plan for slack to accommodate instrument weather conditions, aircraft delayed at or diverted from other airports or a classic Canadian snow storm. It also makes little mention of the different approach speeds and wake turbulence separation standards required to accommodate the range of aircraft sizes using Pearson airport today.
What will the airlines, especial Air Canada, which currently accounts for 56% of all aircraft movements at Pearson,  think of this new planned fragility?
With the expected congestion creating a natural barrier to entry for new competitors, it's unlikely entrenched carriers such as Air Canada will feel the need to complain.  In March a single slot at Heathrow airport , once assigned for free, was sold by Air France to Oman Air for $75 million dollars. According to a recent study by consulting firm SEO Amsterdam and Cranfield University, a shortage of landing slots in European airports is already inflating passenger fares by at least $2.5 billion USD a year. If we use British Airways experience at Heathrow as a guide, Air Canada should actually see a boost in profits.
Toronto Pearson airport is a natural infrastructure monopoly where capacity to accommodate additional aviation traffic is quickly reaching its practical limits. These limits will affect the cost of travel, cost of air cargo, and will ultimately compromise the economic strengths of, and provide a single choke point for, the entire Toronto region.
Congestion is big business at Heathrow, Gatwick and other airports around the world. Will Pearson be added to this list or will our federal politicians have the will power to step in?   It is time to look beyond Pearson airport in order to invigorate competition and secure the needed capacity that a robust airport system requires. It is time to build Pickering airport.