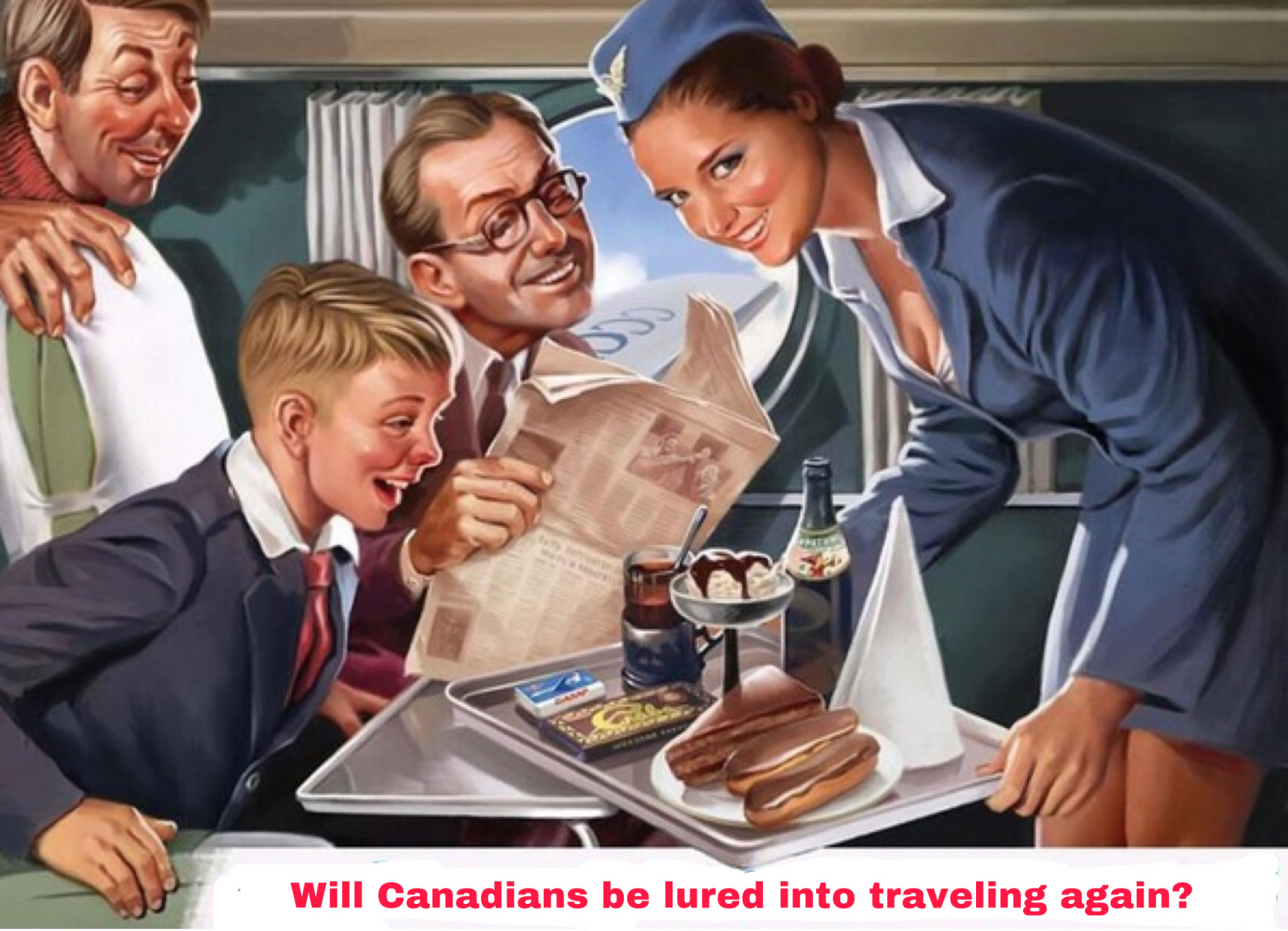 By Ted Nickerson
In 2019, major international aviation agencies (ICAO, IATA) predicted that global passenger volumes would double by 2037.  Annual passenger growth had been healthy, and all looked well.  That changed in early 2020 when the COVID-19 pandemic struck.
Cities, regions, and even countries went into lock-down.  Borders closed.  Aviation commercial passenger volumes crashed.  Airlines had no choice but to park their fleets.  Locally, Toronto Pearson International Airport reported that its April 2020 traffic had dropped by 96 percent compared to its April 2019 volume.
The questions arise – will aviation passenger traffic recover? When will it recover?  Some even asked should it recover?
The commercial aviation industry is a highly resilient industry, and has recovered strongly from all previous assaults upon it, whether pandemic or financial.  It will recover very quickly from this COVID attack.
As evidence, look at Toronto Pearson International Airport's 42-year passenger history.  Over this period, annual passenger growth has averaged approximately 3.5 percent, even with four major health-financial disruptions.  True, passenger growth was delayed, but the pace of recovery after each negative event was strong.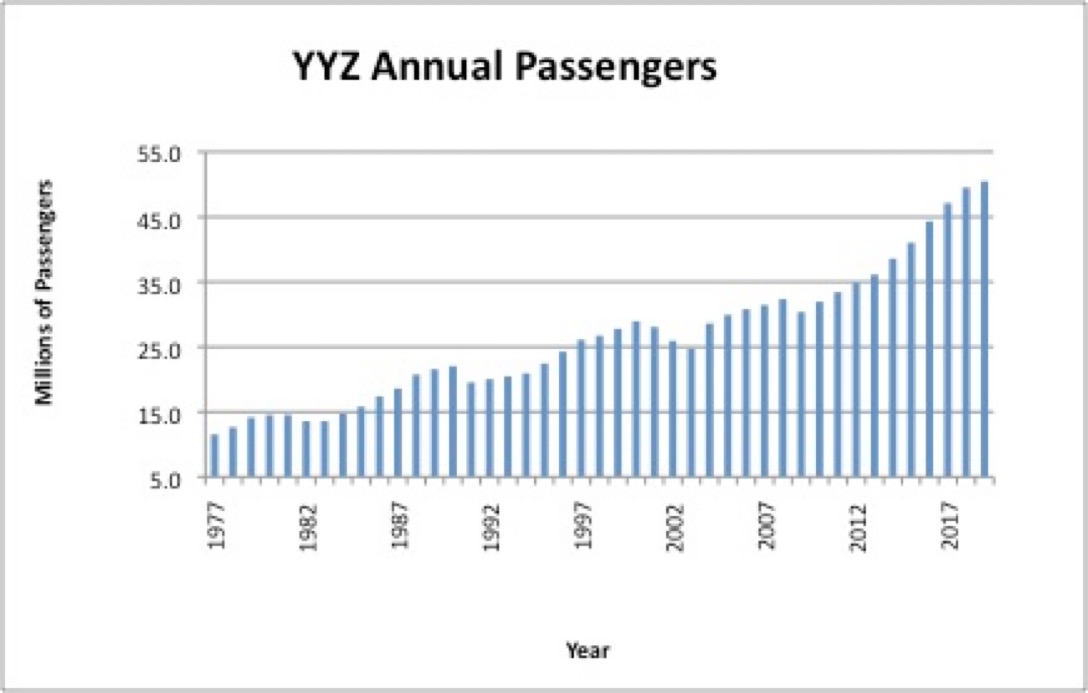 To the question, "When will it recover?", there are many opinions circulating.  On May 30, 2020, the Canadian Club Toronto held a webcast with representatives of the airline industry.  The most pessimistic outlook was that domestic and trans-border traffic would recover to the 2019 level in 3-4 years, with international travel taking 5-7 years.  The airline participants, Air Canada, American Airlines, Sunwing, were more optimistic at 3-4 years, or even as fast as 12-18 months if a vaccine is available.
In March 2020, the International Air Transport Association (IATA) predicted that North American passenger traffic numbers would return to the 2019 level in 2022.  Revenue passenger kilometers would take another year (2023) to recover.  A nice way of IATA saying that in 2022, as many people will be taking flights as they did in 2019 … they just won't be travelling as far until they are satisfied the COVID risk is acceptably low.
In May 2020, ICF, a respected international aviation consultancy, predicted the USA would return to its 2019 passenger volumes in four years, i.e. 2023.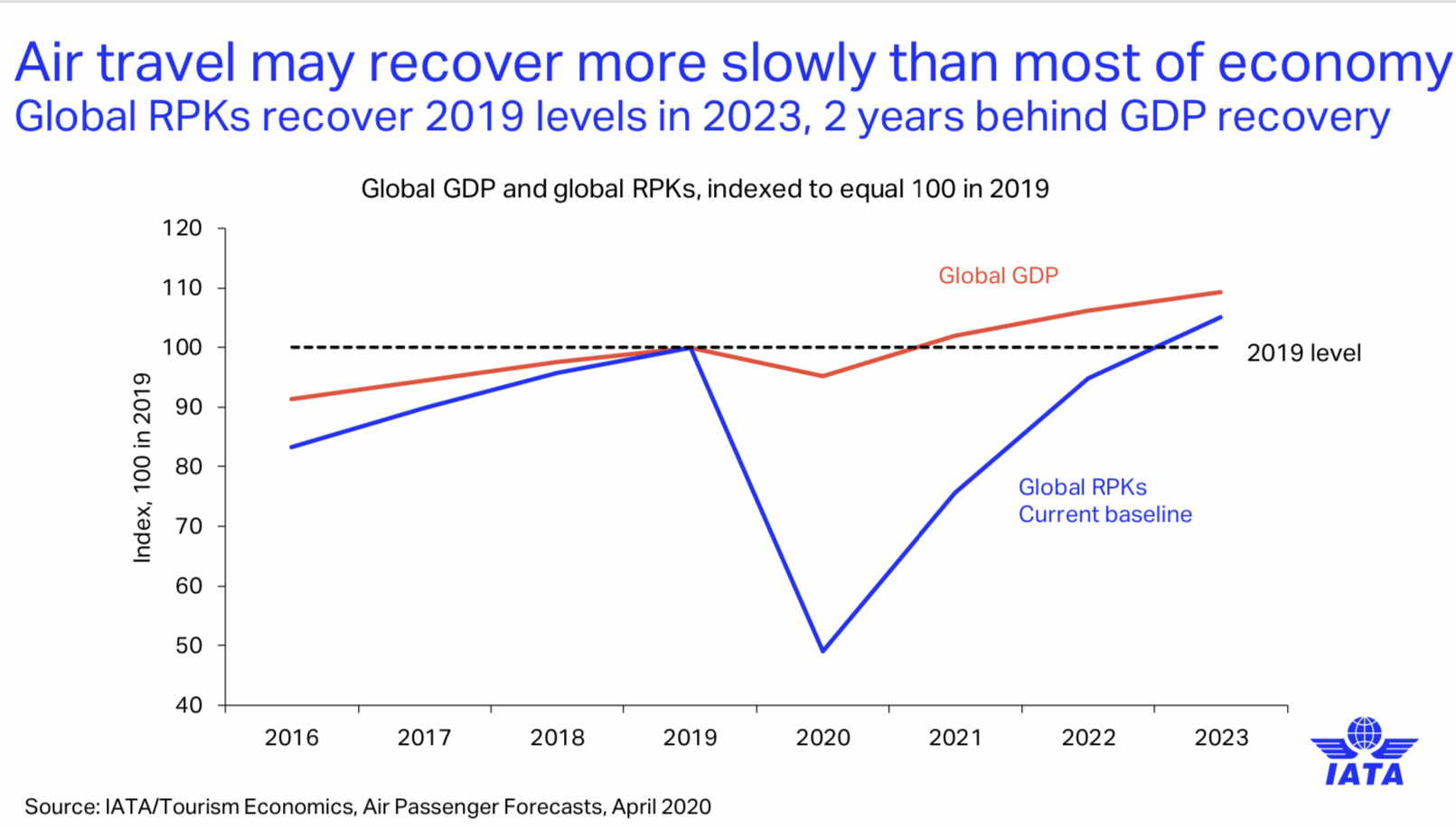 There are individuals and groups that think COVID-19 presents further justification besides climate change to curtail commercial passenger travel, e.g. "Stop Flying", while ignoring the fact that advances in aviation technology have turned flying into the safest, fastest and often the most carbon emissions-efficient mode of travel available between many Canadian cities and internationally. The idea that Canadians will fly less is just wishful thinking (or virtue signalling) on their part.  It's not going to happen.
Businesses and societies in general are more internationally connected than ever before. The need, desire and opportunity to travel will continue to grow.  COVID-19 is just a detour that will be overcome.
So, based on limited information and the current state of COVID recovery in Canada and globally, 3 years (2022) to return to 2019 passenger performance is a reasonable but interim position to assume.
The logic suggests Canadian domestic will return first, then trans-border, then international.  Then again, the current COVID mess south of the border might get Canadians thinking of Europe or Asia before the USA.
No one is bold enough currently to predict the pace of growth once passenger travel recovers to the 2019 level.  However, if the Toronto Pearson passenger historical trend repeats itself, GTA commercial passenger growth could return to its robust pre-COVID rate.
The determinants of a person's return to aviation travel are fairly simple.  First, safety – what are the COVID conditions at the desired destination?  If there is a high risk of infection, no one is going to travel there.  Next, what activities will be permitted at the destination?  If businesses, restaurants, malls, vacation venues etc. are closed, or there are quarantine requirements, again, nobody is going there.  Lastly, is there a COVID-19 vaccine?  There isn't one today but if there is one soon, all doors to renewed air travel will be wide open.
COVID will challenge airport capacity, possibly taking the form of airlines using smaller aircraft (more narrow body vs. wide body) to reduce passenger exposure per flight offset by increased aircraft movements. Passengers will return, and growth will resume.  The at-airport and onboard-aircraft experiences will be quite different with changes targeting passenger, employee and flight crew safety.
Regardless of COVID, the Pickering Lands Aviation Sector Analysis finding remains valid.  Additional airport capacity will be needed in the GTA before 2036.
But will the COVID-19 pandemic specifically impact the timing for Pickering Airport?  Frankly, it is too early to tell.  It may be a three-year delay to a forecast in-service date if IATA is correct.  Or, it may be no delay at all if the COVID risk is low or a vaccine is available.
All anyone can do now is wait and watch what happens.  The year-end 2020 COVID situation and airport passenger results will be important indicators of how fast aviation will recover in the GTA.
references :
Statistics Canada yearly Airline passenger movements.
IATA five year post COVID-19 outlook